Trial to evaluate oral nitric oxide therapy in COVID-19 patients
The study will establish whether NOviricid can improve COVID-19 patient outcomes and survival in 840 recently diagnosed African American patients with comorbidities.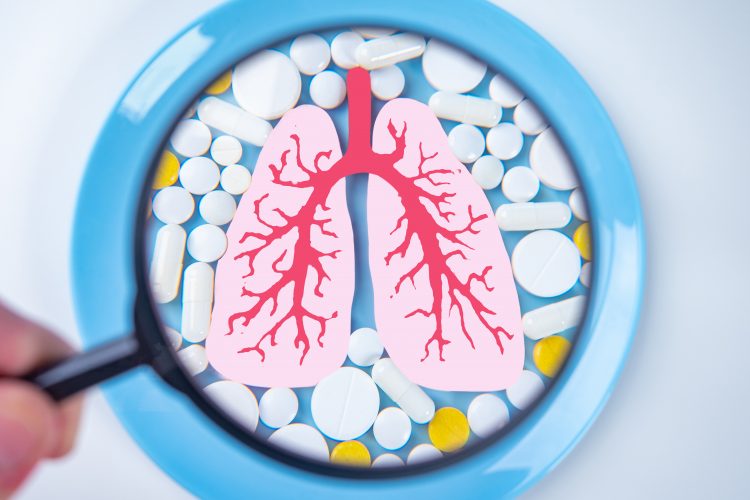 The US Food and Drug Admnistration (FDA) has approved a Phase IIb/IIIa outpatient study testing the safety and efficacy of the NOviricid (30mg sodium nitrite oral lozenge) in treating African Americans diagnosed with COVID-19.
NOviricid is a fast-acting nitrous oxide (NO) therapeutic with proven vasodilatory and anti-viral properties. It is hoped that by administering the therapy at the early onset of symptoms will prevent the rapid progression of COVID-19, improving survival and recovery of symptomatic patients.
The double-blind, placebo-controlled, multi-centre trial will enrol 840 African American patients who have tested positive for COVID-19 within the previous 72 hours. To participate, study participants must also present with one or more comorbidities (eg, high blood pressure, heart failure, Chronic obstructive pulmonary disease (COPD), diabetes, obesity, etc). The primary endpoints are hospitalisation, need for ventilation and death.
According to the developers of NOviricid (Nitric Oxide Innovations [NOI] LLC), African Americans are one of the populations most affected by COVID-19. The Centers for Disease Control and Prevention (CDC) has reported that African Americans experience an infection rate 2.8 times higher than Caucasians. Their hospitalisation and death rates are also higher (4.7 times and 2.1 times greater, respectively). Those with comorbidities such as are most at risk for infection and rapid progression of the disease.
Dr Nathan Bryan, Founder and Chief Executive Officer of NOI, stated: "Everything we have learned about COVID-19 over the past 10 months reveals that diminished nitric oxide production in patients is what is thought to be responsible for the increased risk of infection and rapid disease progression. This applies directly to the African American population, which often suffers from diminished nitric oxide production. A lack of nitric oxide explains the multi-system disease and dysfunction that persists long after the active infection is gone, including increased risk of blood clots, endotheliitis, kidney and lung dysfunction. Restoration of nitric oxide appears to be a very safe and effective solution."
The organisation stated that recent and ongoing studies have shown that NO administration inhibits SARS-CoV-2 replication. They added that while inhaled NO has been used successfully to treat severe COVID-19 patients on ventilators, the expense and complicated delivery technique (requiring a hospital setting) makes it an impractical strategy to treat patients recently diagnosed with COVID-19. They suggest that in contrast, their investigational oral lozenge NOviricid could be administered before patients become critically ill, ideally within 72 hours of a positive COVID-19 test.
Dr Bob Arnot, NOI Chief Medical Officer, says: "Although severe COVID-19 infections can lead to Acute Respiratory Distress Syndrome (ARDS), its vascular effects should not be overlooked. COVID-19's effects on the vascular system affect the brain and heart and can lead to lethal effects on the blood clotting system. A key underlying mechanism of COVID-19 appears to be vascular endothelial dysfunction which explains the increased risk of infection and rapid progression of disease. This makes the restoration of nitric oxide a key strategy for the early treatment of COVID-19, especially in those with pre-existing conditions. Nitric oxide has been proven to be a potent vasodilator for small blood vessels, supplying healthy alveoli and potentially reducing the AV shunt seen in COVID-19 patients with severe ARDS on ventilators. NOI's [Investigational New Drug] IND clearance from the FDA allows us to quickly explore this promising therapeutic avenue.  This will be a game changer when it comes to COVID-19 therapeutics".
NOI's outpatient study will collect real time data via eCare21's telemedicine platform to identify disease progression in at-risk patients.
Patient enrolment has already begun and will continue until all subjects have completed the study. If the trial proves the anticipated positive clinical outcomes, NOI will apply for a new drug application from the FDA at the end of the study.
For more information on the trial click here.