AZD1222 vaccine for COVID-19 is safe and effective in Phase III trials
Interim analysis shows AZD1222 vaccine is effective at preventing COVID-19, with no severe cases or hospitalisations reported more than 21 days after first injection.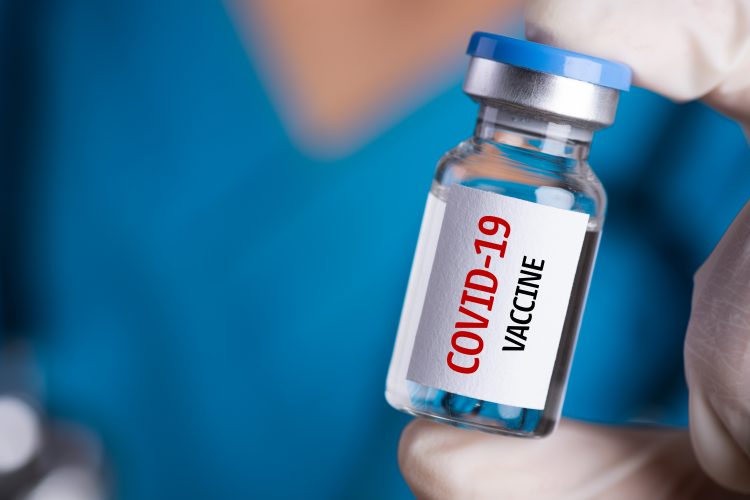 An interim analysis reveals the AZD1222 vaccine candidate against COVID-19 is safe and effectively prevents immunised individuals from contracting symptomatic COVID-19 or severe disease requiring hospitalisation. The interim analysis for efficacy was based on 11,636 participants accruing 131 symptomatic infections in Phase III trials conducted in the UK and Brazil by Oxford University.
The results of the analysis were peer-reviewed and published in The Lancet.
In November, the vaccine was shown to be 70.4 percent effective at preventing symptomatic COVID-occurring more than 14 days after receiving two doses of the vaccine. It was also reported that no cases of severe infections or hospitalisations in the vaccine group.
The new analysis shows that the efficacy was different depending on regimen – in individuals who received two full doses of AZD1222, the vaccine was 62.1 percent effective at preventing COVID-19; but in those who received a half dose followed by a full dose the vaccine was 90 percent effective.
Additionally, the vaccine efficacy was also assessed on the secondary endpoint of early prevention of severe disease after the first dose. There were no hospitalisations or severe cases of COVID-19 more than 21 days after the first dose of the vaccine. Ten participants in the control group were hospitalised due to COVID-19, among them two had severe symptoms and one died.
More data is expected to accumulate as part of the upcoming primary analysis and further follow-up, which should refine the efficacy reading and characterise vaccine efficacy over a longer period of time.
So far over 20,000 participants have been enrolled into four clinical trials in UK (COV001 and COV002), Brazil (COV003) and South Africa (COV005). The new report states that AZD1222 was well tolerated and that there were no serious safety events related to the vaccine reported thus far. The overall reported rates of serious adverse events were 0.7 percent in the vaccine group and 0.8 percent in the control group.  
Pascal Soriot, Chief Executive Officer of AstraZeneca, said: "Today's peer-reviewed publication enables a full disclosure of the Oxford programme interim analysis. The results show that the vaccine is effective against COVID-19, with in particular no severe infections and no hospitalisations in the vaccine group, as well as safe and well tolerated. We have begun submitting data to regulatory authorities around the world for early approval and our global supply chains are up and running, ready to quickly begin delivering hundreds of millions of doses on a global scale at no profit."
Submission of the data to regulatory authorities around the world has already begun, as part of their ongoing rolling reviews of the vaccine data for temporary use or conditional approval during this health crisis. AstraZeneca is also seeking Emergency Use Listing from the World Health Organization for an accelerated pathway to vaccine availability in low-income countries.
In addition to the Oxford led programme, AstraZeneca is conducting a large study in the US and globally. In total, Oxford University and AstraZeneca expect to enrol more than 60,000 participants globally.