Safety and efficacy data from Phase III trial of BNT162b2 vaccine published
Pfizer and BioNTech's data on BNT162b2, their COVID-19 vaccine, has been published in a new scientific paper, demonstrating its 95 percent efficacy rate.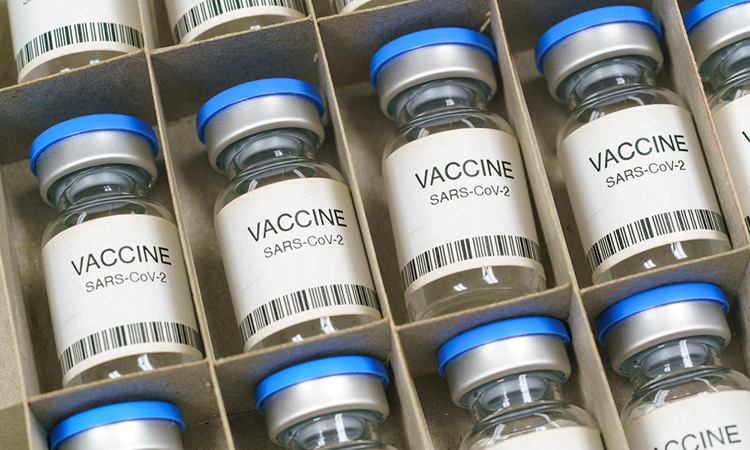 Pfizer and BioNTech have announced that the safety and final efficacy results from the Phase III trial of BNT162b2, their mRNA-based COVID-19 vaccine candidate, have been published. According to the companies, 43,448 participants were enrolled in the trial – 21,720 of whom received BNT162b2 and 21,728 placebo. The two-dose regimen of 30mg BNT162b2, which was given 21 days apart, was shown to be well-tolerated and demonstrated vaccine efficacy of 95 percent against COVID-19.
The Phase III trial was designed as a 1:1 vaccine candidate to placebo, randomised, observer-blinded study to obtain safety, immune response and efficacy data needed for regulatory review. 
"These pivotal data demonstrate that our COVID-19 vaccine candidate is highly effective in preventing COVID-19 disease and is generally well-tolerated. They are a testament to the extraordinary efforts to deliver an effective vaccine with a favourable safety profile rapidly and serve as the basis for our regulatory submissions around the world," said Dr Kathrin Jansen, Senior Vice President and Head of Vaccine Research & Development at Pfizer. 
"We are very encouraged by the data, which indicate that our vaccine candidate is well-tolerated and highly potent irrespective of age, gender, ethnicity and pre-existing comorbidities. These are all critical factors for a vaccine to be effective in helping to address the pandemic," said Dr Özlem Türeci, Chief Medical Officer and Co-founder of BioNTech. "Sharing further data from the Phase III trial in a renowned peer-reviewed journal underlines our commitment to transparency and scientific rigor. We consider both important at this important junction with additional potential authorisations of our vaccine in sight."
Among the 36,523 participants who had no evidence of existing or prior SARS-CoV-2 infection by the time of the immunisations, there were 170 cases of COVID-19 observed with onset at least seven days after the second dose; eight cases occurred in vaccine recipients and 162 in placebo recipients. Among participants with and without evidence of prior SARS CoV-2 infection, there were nine cases of COVID-19 among vaccine recipients and 169 among placebo recipients. 
The most common adverse events of BNT162b2 were transient, mild to moderate pain at the injection site, fatigue and headache and these generally resolved within two days. These reactions were less common and milder in older adults than younger adults. There were no COVID-19 related deaths.
The companies say that all trial participants will continue to be monitored to assess long-term protection and safety for an additional two years after their second dose.
The results of the study are published in New England Journal of Medicine.