First patient dosed with COVI-VAC, an intranasal COVID-19 vaccine candidate
The trial will assess the safety and immunogenicity of a single intranasal dose of COVI-VAC in 48 healthy volunteers in the UK.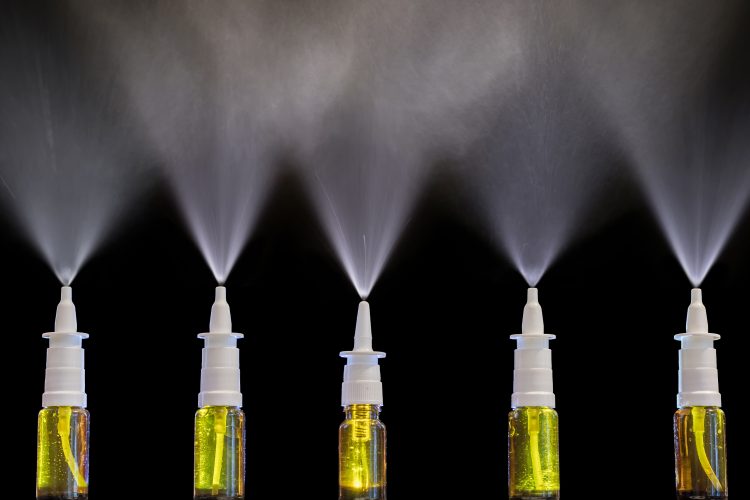 The first patient has been dosed in the Phase I clinical trial of COVI-VAC, a single-dose, intranasal, live attenuated vaccine against SARS-CoV-2, the virus that causes COVID-19.
The randomised, double-blinded, placebo-controlled dose-escalation study will evaluate the safety and tolerability COVI-VAC at multiple dose levels in a total of 48 volunteers. In addition, the study will evaluate the vaccine's ability to provoke an immune response – this will be assessed by measuring neutralising antibodies, mucosal immunity in the airway and cellular immunity.
Codagenix, the company developing the COVI-VAC vaccine candidate, expects to report initial data from the study by mid-2021. Pending results of the Phase I trial, it expects to begin advanced clinical testing in mid-2021. The trial is being conducted by hVIVO in London, UK.
"Dosing the first patient in the Phase I trial is an important milestone in the development of COVI-VAC, which we believe has significant advantages over other vaccines against COVID-19," said Dr J. Robert Coleman, Chief Executive Officer of Codagenix. "Importantly, as a live attenuated vaccine, COVI-VAC has the potential to provide a broader immune response in comparison to other COVID-19 vaccines that target only a portion of the virus. This could prove critical as new variants of SARS-CoV-2 have begun to emerge."
"Given the impressive efficacy signals from the vaccines that have already received Emergency Use Authorization in the US, it is tempting to take your foot off the gas if you are developing a different vaccine construct for this terrible virus," said Charlie Petty, principal at Adjuvant Capital and Codagenix board member. "It may sound cliché, but the reality of this pandemic is that none of us is safe until all of us are safe – globally – and that will require billions of vaccines that can be easily delivered and administered. We are optimistic that COVI-VAC can play an important role in achieving equitable access to protection from SARS-CoV-2, and the Serum Institute of India is the ideal partner to achieve our large-scale distribution amibitions."
COVI-VAC was developed with Codagenix's Synthetic Attenuated Virus Engineering (SAVE) platform, which uses synthetic biology to re-code the genes of viruses into safe and stable vaccines. COVI-VAC is designed to deliver a safe, live attenuated version of SARS-CoV-2 that may induce a more robust immune response and long-lasting cellular immunity against SARS-CoV-2 compared to other vaccines against the virus.
Additionally, the company states that COVI-VAC has the potential to address several key logistical challenges to immunisation against SARS-CoV-2 at a global scale, including that COVI-VAC requires minimal training to administer and will not require a needle and syringe, nor ultra-low temperature freezers; and that the vaccine can be manufactured at large scale using technologies already in place at most global manufacturing facilities.
The Serum Institute of India is manufacturing COVI-VAC.