Optimising a panel for microbiologic diagnosis of pneumonia
Researchers studying the microbiologic diagnosis of pneumonia have identified ways to optimise a pneumonia panel.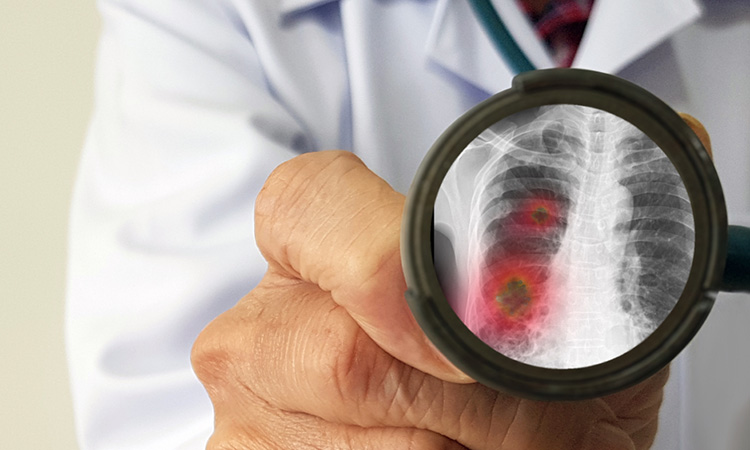 Researchers evaluating the microbiologic diagnosis of pneumonia say that they have identified ways to optimise a pneumonia panel. The study was conducted at New York University (NYU) Grossman School of Medicine, US. 
According to the researchers, a number of factors limit the value of traditional pneumonia diagnostics in clinical practice. The researchers aimed to quantify the increase in the diagnostic yield of microbiologic work-up with the addition of the BioFire® FilmArray® pneumonia panel and study the potential for antimicrobial optimisation from the incorporation of the panel in practice.
The study included 70 adult patients with pneumonia between May 2019 and January 2020. The researchers say that 69 of the patients completed a five day antimicrobial course for pneumonia and 14.3 percent died during hospitalisation. The pneumonia panel was performed on high-quality sputum specimens and the results were prospectively compared with sputum cultures and other tests performed per standard-of-care. 
The team observed a significant increase in the rate of microbiologic diagnosis among adult patients hospitalised with pneumonia where the panel was used in addition to current standard-of-care diagnostic methods, together with opportunities for optimisation of antimicrobial therapy. The per isolate analysis revealed an increase in the isolation of Haemophilus influenzae and Streptococcus pneumoniae. On review of empiric antimicrobials, the researchers found that there was potential for antimicrobial optimisation in 56/70 patients, including nine bacteria among nine patients, not covered by empiric treatment and another 70 antimicrobials in 49 patients that could have been stopped.
The researchers conclude that the incorporation of the pneumonia panel in the analysis of the condition significantly increased the rate of microbiologic diagnosis and revealed many opportunities for antimicrobial optimisation. The scientists say that incorporation of this commercially available panel, that has the ability to provide actionable results within hours of testing, has the potential to change the diagnosis and treatment of pneumonia. 
The findings were published in the International Journal of Infectious Diseases.
Related organisations
Related diseases & conditions