New variant-specific mRNA COVID-19 vaccine to enter clinical trials
Moderna has shipped the trial material for its mRNA-1273.351 vaccine candidate to the US National Institutes of Health for Phase I trials.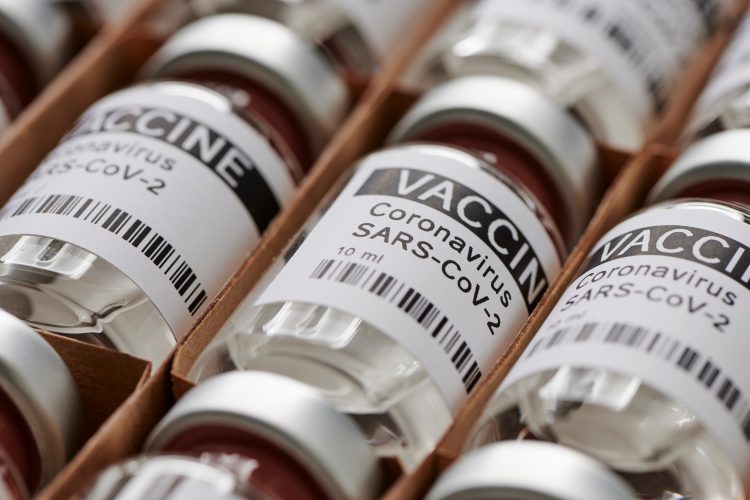 Moderna has completed manufacturing and shipped the first doses of its variant-specific COVID-19 vaccine candidate, mRNA-1273.351, against the SARS-CoV-2 B.1.351 variant, to the US National Institutes of Health (NIH) for a Phase I clinical trial.
While initial data confirms that the emergency use authorised Moderna COVID-19 Vaccine (mRNA-1273) targeting ancestral strains provides neutralising activity against variants of concern, out of an abundance of caution, Moderna is pursuing two new strategies to combat these variants, subject to U.S. Food and Drug Administration (FDA) review.
The first strategy is to use booster doses of vaccine to increase immunity against the variants. The company plans to evaluate three approaches to boosting, including:
A variant-specific booster candidate, mRNA-1273.351, based on the B.1.351 variant first identified in the Republic of South Africa, at the 50µg dose level and lower.
A multivalent booster candidate, mRNA-1273.211, which combines mRNA-1273, Moderna's authorised vaccine against ancestral strains, and mRNA-1273.351 in a single vaccine at the 50µg dose level and lower.
A third dose of mRNA-1273 as a booster, at the 50µg dose level. The company has already begun dosing this cohort with the booster.
Second, the company plans to evaluate mRNA-1273.351 and mRNA-1273.211 as a primary vaccination series for those who are seronegative. These candidates will be evaluated in a two-dose series at the 100µg dose level and lower.
In accordance with the new FDA guidelines, Moderna said it intends to evaluate the immunogenicity and safety in participants who are naïve (have not received a COVID-19 vaccine) as well as participants who previously received the mRNA-1273 vaccine.
The Phase I trial evaluating whether mRNA-1273.351 can boost immunity against variants of concern will be conducted by the NIH's National Institute of Allergy and Infectious Diseases (NIAID). In parallel, the company will be conducting its own clinical studies to support regulatory filings for any booster vaccine or updated primary vaccine.
Stéphane Bancel, Chief Executive Officer of Moderna, commented: "As we seek to defeat COVID-19, we must be vigilant and proactive as new variants of SARS-CoV-2 emerge. Leveraging the flexibility of our mRNA platform, we are moving quickly to test updates to the vaccines that address emerging variants of the virus in the clinic. Moderna is committed to making as many updates to our vaccine as necessary until the pandemic is under control. We hope to demonstrate that booster doses, if necessary, can be done at lower dose levels, which will allow us to provide many more doses to the global community in late 2021 and 2022 if necessary."
These studies will inform the Company's regulatory strategy with the US FDA and regulatory agencies outside of the U.S. The current Moderna COVID-19 Vaccine protocol calls for two 100 µg doses.
Increasing manufacturing capacity
Additionally, Moderna announced it is making new capital investments to increase capacity at its owned and partnered manufacturing facilities. In a statement, the company said it expects to increase the global manufacturing capacity to approximately 1.4 billion 100μg doses of its COVID-19 vaccine in 2022. However, said that the 2022 output will depend on the effective dose of the booster and the mix of the authorised COVID-19 vaccine at 100μg versus the dose level authorised for a booster. If the effective dose for a booster is 50μg, then the 2022 supply could be significantly higher than 1.4 billion doses.
The company has already begun adding this capacity at its owned and partnered manufacturing facilities and is increasing its expected 2021 manufacturing from 600 million doses to 700 million doses globally. It is also exploring other approaches to potentially improve throughput and further optimise its operations to potentially deliver up to one billion doses in fiscal year 2021.
To date, the enterprise has shipped approximately 60 million doses globally, including approximately 55 million to the US and roughly four million doses from its ex-US supply chain.
An additional approximately 33 million doses have been produced in the US and are filled in vials and in the final stages of production and testing before release. Moderna expects to complete delivery of the first 100 million doses to the U. Government by the end of the first quarter 2021, the second 100 million doses by the end of May 2021 and the third 100 million doses by the end of July 2021.