Tezepelumab significantly reduces exacerbations of severe asthma
In a Phase III trial, tezepelumab was shown to meaningfully reduce annualised asthma exacerbation rates in a range of patients with severe, uncontrolled asthma.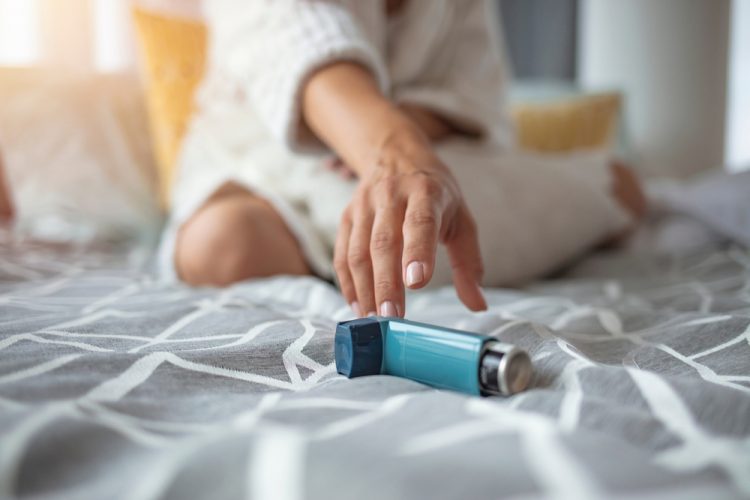 In a Phase III trial, tezepelumab showed its potential to be a first-in-class medicine for severe, uncontrolled asthma. According to Amgen and AstraZeneca, who are jointly developing the biologic, when added to standard of care (SOC) tezepelumab demonstrated a statistically significant and clinically meaningful reduction in the annualised asthma exacerbation rate (AAER), compared to placebo.
The NAVIGATOR Phase III trial (NCT03347279) enrolled 1,061 adults (18–80 years old) and adolescents (12–17 years old) with severe, uncontrolled asthma, who were receiving treatment with medium- or high-dose inhaled corticosteroids (ICS) plus at least one additional controller medication with or without oral corticosteroids (OCS). The participants were randomised to receive tezepelumab plus SOC or SOC and placebo.  
The trial met its primary endpoint – reducing AAER over 52 weeks in the overall patient population by 56 percent, compared to placebo plus SOC. These clinically meaningful reductions in AAER were also achieved in various subgroups of patients, including those with baseline eosinophil counts <300 cells per microliter (41 percent reduction with tezepelumab) and those with baseline eosinophil counts <150 cells per microliter (39 percent reduction). In participants with ≥300 cells per microliter there was a 70 percent reduction compared to placebo and SOC.
Additionally, clinically meaningful reductions in AAER compared to placebo were observed in the tezepelumab-treated patients irrespective of allergy status and fractional exhaled nitric oxide (FeNO) level, biomarkers used by clinicians to inform treatment options.
Tezepelumab also demonstrated statistically significant improvements in every key secondary endpoint compared to placebo, including lung function measurements, asthma control and health-related quality of life.
There were no clinically meaningful differences in safety results between the tezepelumab and placebo groups. The most frequently reported adverse events were nasopharyngitis, upper respiratory tract infection and headache.
"These are ground-breaking results for the many patients with severe asthma who continue to face debilitating symptoms despite receiving standard of care inhaled medicines and currently approved biologics," commented Professor Andrew Menzies-Gow, director of the Lung Division, Royal Brompton Hospital, UK, and principal investigator of the NAVIGATOR trial. "Tezepelumab has the potential to transform treatment for a broad population of patients with severe asthma regardless of their type of inflammation, including those with and without an eosinophilic phenotype."   
Tezepelumabis an investigational, human monoclonal antibody that targets thymic stromal lymphopoietin (TSLP), a key epithelial cytokine involved in multiple inflammatory cascades and is known to initiate an overreactive immune response to allergic, eosinophilic and other types of airway inflammation associated with severe asthma.
In September 2018, tezepelumab was granted Breakthrough Therapy Designation by the US Food and Drug Administration (FDA) for patients with severe asthma, without an eosinophilic phenotype (those with eosinophil counts <300 cells per microliter).
Alongside the NAVIGATOR study, tezepelumab was also being evaluated in the SOURCE trial, and patients from both are eligible to continue treatment with tezepelumab in DESTINATION, a Phase III extension trial assessing long term safety and efficacy.