Biologics CDMO market to double in value by 2026, suggests report
Research suggests the increasing R&D investment in and adoption of biologics will drive growth in the global biologics contract development and manufacturing organisation (CDMO) market.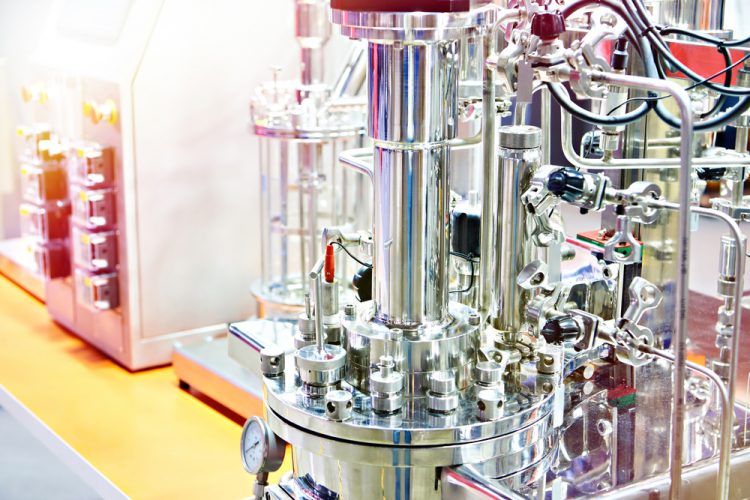 According to a new market research report, the global biologics contract development and manufacturing organisation (CDMO) market, valued at $9.93 billion in 2020, is expected to reach $18.90 billion by 2026, registering a CAGR of 11.2 percent between 2021 and 2026.
The global pharmaceutical industry is growing at an exponential rate and is expected to attain $1.52 trillion in annual sales by 2023, with the expansion driven by global economic growth, a growing and aging population and new product launches. Despite the popularity and prominent global pharmaceutical share held by small molecule drugs, large molecules, such as biologics, biosimilars and cell and gene therapies, are expected to witness the fastest growth over the forecast period. According to the authors, absolute growth in the large molecules market, including both originator biologics, biosimilars and cell and gene therapies, is projected at $133 billion by 2023.
The report suggests that cancer therapies are one of the primary drivers for the growth in the biologics market and that despite small molecules still outweighing biologics in terms of drug approvals, the number of biologic approvals is increasing steadily.
The analysts stated that monoclonal antibodies (mAbs) and their synthetic counterparts have attracted a huge amount of investment for the biologics industry because of their success in treating various diseases, including cancer. In terms of their production, the report suggests that while mAbs may have traditionally been produced by mammalian cells, plant-based expression systems have been gaining popularity. According to the report, advancements in plant glycoengineering have allowed the production of mAbs with more homogenous human-like glycans.
Another class of drug highlighted by the report is recombinant biologics, developed by a process wherein a genetic code for a specific therapeutic protein is inserted into an expression vector's DNA. The inserted DNA codes leads to recombinant protein being produced through replication in living host cells.
By region, the report suggests North America will dominated the global biologics CDMO market, owing to the presence of two major economies: the US and Canada. The US is one of the world's largest pharmaceutical industries and commands a significant share of the industry revenue; according to IQVIA, in 2019, the US accounted for 48 percent of the global pharmaceutical market sales and has achieved steady growth in the last couple of years.​
Additionally, the US accounts for almost half of the R&D spending in pharmaceutical and biotechnology markets. In 2018, PhRMA reported the total R&D spend in the US market was $79.6 billion. Biologic CDMOs play a critical role in this market and thus have invested in new facilities and technologies to cater to a wide range of outsourcers.​
Some examples of biologics CDMOs expanding their presence and capabilities in North America include AGC Biologics looking to invest approximately $100 million into the AstraZeneca plant in Boulder and AGC's 2020 partnership with Ono Pharmaceutical Co Ltd to manufacture its new biopharmaceutical at the clinical development stage. Such developments are expected to further increase over the coming years, further expanding the reach of CDMOs in biologics.​
The report adds that global biologics CDMO vendors are also increasing their investments and are expanding their presence in North America. For example, in March 2020, Bora Pharmaceuticals expanded its footprint in the region. Over the coming years, the analysts suggest CDMOs will enlarge their presence in North America to capitalise on the growing number of health ailments and expanding aging population.​
The analysts stated that COVID-19 has and will continue to impact the biologics CDMO industry, as demand for vaccines and therapeutic antibodies is expected to continue for several years. Additionally, the pandemic highlighted supply chain vulnerabilities, such as the global reliance on China and India for production of active pharmaceutical ingredients (APIs) and generics. This is expected to drive supply chain diversification and encourage countries to adopt domestic manufacturing and supply, which CDMOs can capitalise on.
Major players in the global biologics CDMO market include Boehringer Ingelheim Group, Wuxi Biologics, Samsung Biologics, Lonza Group and Fujifilm Diosynth Biotechnologies USA Inc, among others.
Related diseases & conditions