NT-300 tablets show promise in Phase III COVID-19 trial
Initial results suggest NT-300 (nitazoxanide extended-release tablets, 300mg) reduces progression to severe illness in mild to moderate COVID-19 patients.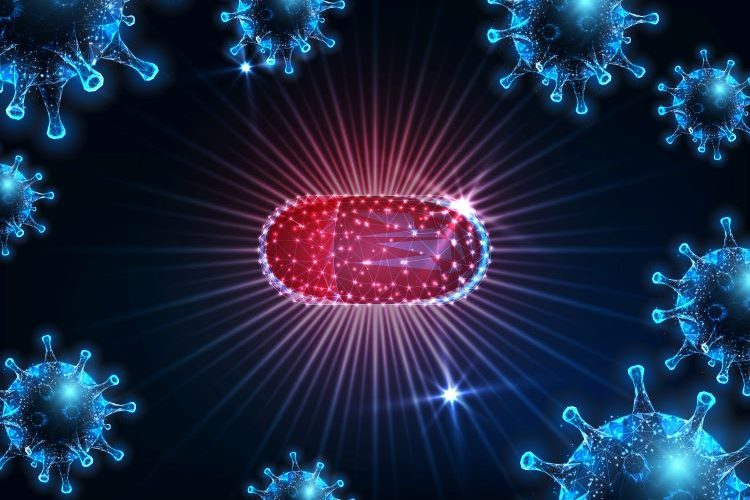 Romark has announced the initial results from a Phase III trial evaluating its investigational new drug candidate NT-300 (nitazoxanide extended-release tablets, 300mg) versus placebo as a treatment for mild or moderate COVID-19.
The multi-centre, randomised, double-blind trial (NCT04486313) studied 1,092 people aged 12 years and older with respiratory symptoms consistent with COVID-19. Participants were enrolled at outpatient centers across the US within 72 hours of symptom onset. The efficacy analyses focus on the 379 participants (112 receiving NT-300 and 126 placebo) who had laboratory-confirmed SARS-CoV-2 infection at baseline.
The data shows that NT-300 performed similarly to placebo in the analysis of the primary endpoint, with patients taking approximately 13 days to achieve a sustained response. However, in the sub-group of patients with mild disease, NT-300 reduced median time to sustained response by 3.1 days (10.3 days versus 13.4 days with placebo).
The analysis of the key secondary endpoint shows that treatment with NT-300 was associated with an 85 percent reduction in the progression to severe illness (0.5 percent of NT-300-treated patients versus 3.6 percent of patients treated with placebo). Only one person treated with NT-300 progressed to severe COVID-19 disease. In the pre-defined sub-group at high risk of severe illness, seven placebo-treated subjects (5.6 percent) experienced severe illness compared to one NT-300-treated subject (0.9 percent).
NT-300 was well tolerated. The only adverse event occurring in more than two percent of subjects was diarrhoea (3.4 percent in the NT-300 group versus 2.2 percent in the placebo group). There were no significant differences in adverse events between the two treatment groups.
Based on the findings, Romark is working with the US Food and Drug Administration (FDA) and plans to seek Emergency Use Authorization (EUA).
"Given the enormous toll of the COVID-19 pandemic and the continued public health risk, we are pleased that these clinical trial results show a compelling reduction in progression to severe COVID-19 with early NT-300 treatment," said Dr Jean-François Rossignol, Chief Medical and Scientific Officer of Romark. "Along with vaccines and treatments for severe illness, oral treatments that can be administered outside of  hospital setting to effectively reduce disease progression are urgently needed. Our results compare favorably with therapeutics that have been granted Emergency Use Authorization for use in a hospital setting in patients at high risk of developing serious COVID-19."
Full findings from the study will be submitted for publication in a peer-reviewed journal. Results from an additional clinical trial for the prevention of COVID-19 and other viral respiratory illnesses in high-risk populations are expected by the middle of the year.
About NT-300
NT-300 is an investigational broad-spectrum antiviral drug undergoing Phase III clinical development for treating and preventing acute respiratory illnesses caused by a broad range of seasonal, emerging or drug-resistant respiratory viruses, including influenza, rhinoviruses, enteroviruses, coronaviruses, parainfluenza viruses, respiratory syncytial viruses (RSV), human metapneumovirus or bocavirus.
The NT-300 tablets, administered orally, are designed to deliver antiviral concentrations of drug to the respiratory tract throughout twice-daily dosing. In cell cultures, the active ingredient in NT-300, nitazoxanide, was found to inhibit maturation of the SARS-CoV-2 spike protein, preventing SARS-CoV-2 syncytia formation. SARS-CoV-2 is the virus that causes COVID-19.
Nitazoxanide has also been shown to inhibit replication of related coronaviruses, including Severe Acute Respiratory Syndrome (SARS) and Middle Eastern Respiratory Syndrome (MERS).