Enhertu® made available to breast cancer patients on UK's Cancer Drugs Fund
Enhertu® (trastuzumab deruxtecan) has been made available to allow for more safety and efficacy data to be collected prior to the NICE's decision about its routine use on the NHS.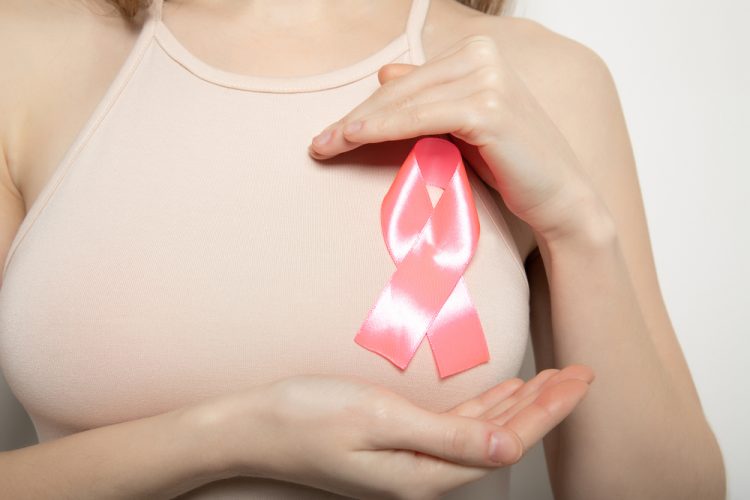 The UK's National Institute for Health and Care Excellence (NICE) has recommended Enhertu® (trastuzumab deruxtecan) for use within the National Health Service (NHS) England's Cancer Drugs Fund (CDF) as an option for treating HER2 positive unresectable or metastatic breast cancer in adults who have received two or more prior anti-HER2 based therapies.
According to Daiichi Sankyo and AstraZeneca (the developers of Enhertu), approximately 54,000 cases of breast cancer in women are diagnosed annually, with an estimated one in five cases being HER2 positive. Additionally, breast cancer is responsible for approximately 12,000 deaths per year.
"HER2 positive disease impacts one in five women with breast cancer, yet there is still no clear standard of care for patients with HER2 positive disease who have progressed following first- and second-line therapy," stated Professor Peter Schmid, Barts Cancer Institute, UK. "The availability of trastuzumab deruxtecan through NHS England's Cancer Drugs Fund is good news for patients and brings an important new treatment option to those whose disease has continued to progress despite previous treatment."
Jo Taylor, founder of METUP UK, an advocacy group for people living with metastatic breast cancer, added: "This authorisation is a significant step forward for the many thousands of people in England living with HER2 positive metastatic breast cancer. Disease progression in metastatic breast cancer patients is an unmet need beyond second line treatment and new medicines are essential in the challenge to suppress this incurable disease."
The recommendation was made based on results from the single arm, multicentre, open label, phase 2 DESTINY-Breast01 trial of trastuzumab deruxtecan (5.4mg/kg) in 184 patients with HER2 positive metastatic breast cancer who had received two or more prior anti-HER2-based therapies.
Results from the data cut-off in June 2020 demonstrated a confirmed objective response rate (ORR) of 61.4 percent, including a 6.5 percent complete response rate and a 54.9 percent partial response rate. After a median follow-up of 20.5 months, the median duration of response (DoR) was 20.8 months. Trastuzumab deruxtecan showed a generally tolerable safety profile with 34 treatment discontinuations due to treatment-emergent adverse events (18.5 percent).
The safety of Enhertu has been evaluated in a pooled analysis of 234 patients with unresectable or metastatic HER2 positive breast cancer who received at least one dose of Enhertu 5.4 mg/kg in clinical studies. The median duration of exposure to Enhertu was 9.8 months. The most common adverse reactions were nausea (79.9 percent), fatigue (60.3 percent), vomiting (48.7 percent), alopecia (46.2 percent), constipation (35.9 percent), decreased appetite (34.6 percent), anaemia (33.8 percent), neutropenia (32.5 percent), diarrhoea (30.8 percent), thrombocytopenia (23.1 percent), cough (21.4 percent), leukopenia (20.5 percent) and headache (20.1 percent).
Additionally, cases of interstitial lung disease (ILD) or pneumonitis were reported in 15 percent of the 234 patients, with fatal outcomes in three percent. Therefore, patients should be advised to immediately report cough, dyspnoea, fever and/or any new or worsening respiratory symptoms and be monitored for signs and symptoms of ILD or pneumonitis.
Daiichi Sankyo and AstraZeneca said they will continue working in close partnership with NICE as additional data are collected throughout the managed access period. During this time, eligible patients will be able to access Enhertu in advance of a decision from NICE on routine funding on the NHS.
The CDF recommendation is applicable to patients in England. Discussions with Welsh and Northern Irish health authorities are ongoing and the submission for the appraisal of Enhertu to the Scottish Medicines Consortium is currently in development, with a decision expected later in 2021.