Further success for CI Precision's dispensary management software in India
CI Precision has been awarded a new contract…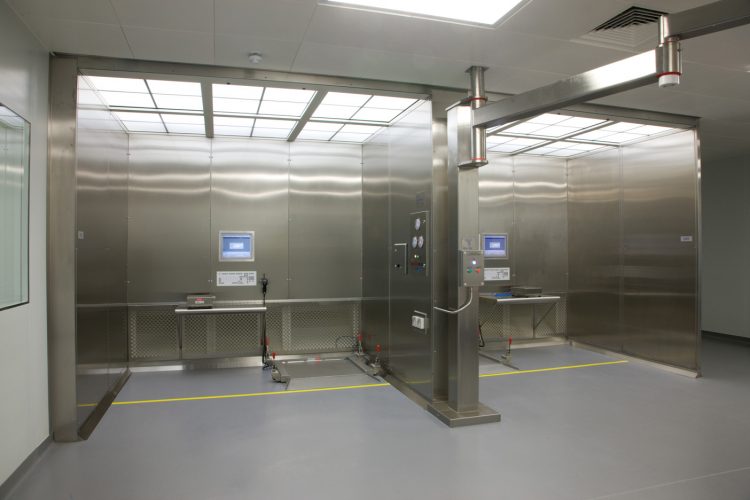 Ci-DMS software in two dispensary booths
CI Precision, the UK's leading developer of specialist manufacturing management software for the pharmaceutical industry, is pleased to announce that it has been awarded a new contract to install its Ci-DMS Dispensary Management System at a pharmaceutical manufacturing site in southern India.
This new contract follows the successful implementation of Ci-DMS at a pharmaceutical manufacturing plant in Himachal Pradesh earlier this year.
Ci-DMS is used to control and record the dispensing of starting materials on multiple scales within dispensing booths, using barcodes to assist with material identification. Interacting with the customer's ERP or inventory management system Ci-DMS improves cGMP compliance, dispensing efficiency and stock control, by automatically adjusting stock records, removing the necessity for paper records and allowing single operator dispensing.
The system is installed and fully validated to GAMP 5 standards by CI Precision specialists working with the customer's production/warehouse, IS and quality assurance teams. Ci-DMS is also used to control dispensing at pharmaceutical manufacturing plants in North America, South America, Europe, Thailand and Singapore.
With over 45 years' experience and a global customer base, CI Precision offers proven world class products and services to the pharmaceutical manufacturing industry.
For more information on our range of software solutions or to discuss a specific application, please telephone us on +44 (0)1722 424100, or e-mail [email protected] or visit our website www.ciprecision.com