mRNA COVID-19 vaccination is immunogenic in the immunocompromised
Research suggests patients who receive COVID-19 vaccines prior to a transplant and subsequent immunosuppression may be protected from the disease.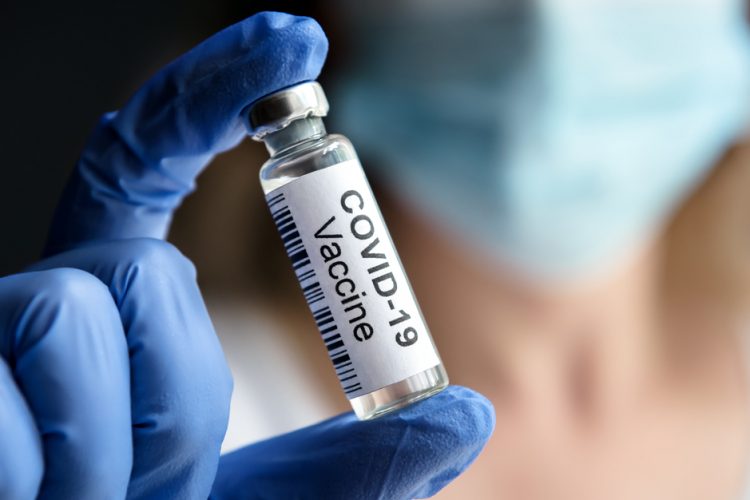 New research shows that vaccination against SARS-CoV-2 (the virus that causes COVID-19) in immunosuppressed individuals is immunogenic, though to a lesser extent than in the general population.
Two studies in thoracic organ transplantation published in the Journal of Heart and Lung Transplantation (JHLT) provide the evidence for such a conclusion. Peled et al. describes 77 vaccinated heart transplant recipients and Havlin et al. (currently in review) presents 48 vaccinated lung transplant recipients.
Both studies assessed the immunogenicity of Pfizer and BioNTech's messenger (m)RNA vaccine BNT162b2 mRNA (now marketed as Comirnaty®) and showed the vaccine was safe, with no evidence of short-term allograft-related adverse effects in either cohort. The IgG vaccine-induced antibody response was lower in the transplant patients compared to that reported for the general population, especially in those heart and lung transplant recipients on anti-metabolite immune suppression that contained mycophenolic acid. Havlin et al. specifically evaluated T- cell responses in lung transplant patients and found that a third of patients with no discernible antibody response had functional T-cell response to SARS-CoV-2, suggesting that some vaccinated thoracic organ transplanted recipients may derive benefit from the vaccine even in the absence of an antibody response.
"These two JHLT studies provide the initial evidence of safety and efficacy of mRNA vaccine BNT162b2 in thoracic organ transplant recipients," stated Dr Daniel Goldstein, Editor-in-Chief of the JHLT and Eliza Maria Mosher Collegiate Professor of Internal Medicine at the University of Michigan, US. "These studies are a critical platform for future investigation."
Though longer-term study data will be needed to fully ascertain the efficacy of SARS-COV-2 vaccination in organ transplant recipients, the International Society for Heart and Lung Transplantation (ISHLT) COVID-19 Task Force has advised not to change patients' immune suppression regimen after vaccination as there is likely some protection afforded by the vaccine and reductions in immune suppression could precipitate graft rejection. As the vaccine appears safe and gives some level of immune protection, the two studies suggest that thoracic organ transplant recipients should be vaccinated.
"We urge pre-transplant vaccination of all solid organ transplant (SOT) candidates as a priority whenever feasible," commented Dr Lara Danziger-Isakov, ISHLT President and Director of Immunocompromised Host Infectious Disease at the Cincinnati Children's Hospital Medical Center, US. "We also encourage the continued SARS-CoV-2 vaccination of SOT recipients and priority for vaccination of their household members and caregivers to reduce exposure risk for these vulnerable patients."
According to ISHLT, ideally, patients on the transplant waiting list and their families should receive COVID-19 vaccinations so that they can mount an effective anti-SARS-COV-2 immune response prior to transplantation and immune suppression.
In a further statement released by the ISHLT COVID-19 Task Force, in conjunction with the American Society of Transplantation (AST), the two organisations said that, until there is further data evaluating B- and T-cell responses in COVID-19 vaccinated SOT recipients and studies evaluating vaccine effectiveness against severe COVID-19, low antibody response rates should not be taken as indicative of reduced clinical effectiveness, nor should the data encourage vaccine hesitancy in SOT recipients. This statement references six other papers examining the response to SARS-CoV-2 mRNA-based vaccines in SOT recipients and was endorsed by the American Society of Transplant Surgeons (ASTS), the American Association for the Study of Liver Diseases (AASLD), the International Transplant Nurses Society (ITNS), and The Transplantation Society (TTS).