Stem cell therapy shows promise in COVID-19 respiratory distress
JadiCell™ was shown to significantly improve survival in COVID-19 patients with Acute Respiratory Distress Syndrome (ARDS) and also reduce lung scarring associated with long-COVID-19.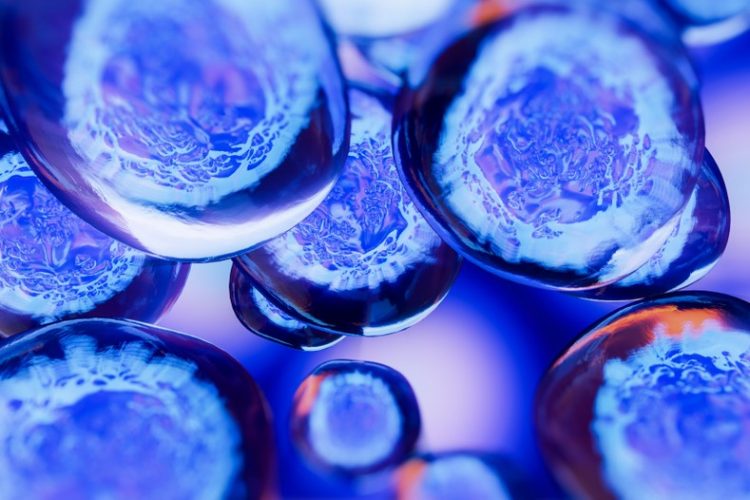 New data shows Therapeutic Solutions International Inc.'s JadiCell™ universal donor stem cell therapy substantially improved survival in end-stage patients with COVID-19 associated Acute Respiratory Distress Syndrome (ARDS).
ARDS in COVID-19 is thought to be triggered by an immune over-reaction in which an excessive amount of pro-inflammatory factors, called cytokines, are released into the bloodstream. This cytokine storm causes tissue damage, resulting in organ failure such as acute lung failure, producing ARDS. ARDS in COVID-19 is associated with high mortality.
Mesenchymal stem cells (MSCs), such as those in the JadiCell therapy, are known to exert immunomodulatory and anti-inflammatory effects; therefore, it was thought that they could be beneficial to patients with COVID-19 associated ARDS.
In a Phase I/IIa randomised, controlled trial, researchers evaluated the safety and efficacy of infusions of MSCs derived from umbilical cord tissue (UC-MSCs) – the JadiCell therapy – in subjects with COVID-19 ARDS. In total, 24 subjects were randomised 1:1 to receive either UC-MSC treatment or the control. Subjects in the UC-MSC treatment group received two intravenous infusions given 72 hours apart (at day zero and three) of 100 million UC-MSCs per infusion; controls received two infusions of vehicle solution. Both groups also received best standard of care. The results of the trial were published in Stem Cells Translational Medicine.
The primary endpoint of the trial was safety: adverse events (AEs) within six hours; cardiac arrest or death within 24 hours post-infusion. Secondary endpoints included patient survival at 31 days after the first infusion and time to recovery.
No difference was observed between groups in infusion-associated AEs and there were fewer serious adverse events in the UC-MSC treatment group (two of 12 patients) compared with the control group (eight of 12 patients). A total of nine deaths were documented by day 28 after the second infusion, two in the UC-MSC treatment group (one unrelated to treatment) and seven in the control group. As a result of this, UC-MSC infusions in COVID-19 ARDS were found to be safe.
In the trial, treatment with UC-MSC infusions resulted in significantly decreased levels of inflammatory cytokines associated with ARDS at day six, as well as significantly improved patient survival – 91 percent for UC-MSC infusions versus 42 percent for control – and time to recovery (P = .0307). As a result, the company plans to initiate a Phase III pivotal registration trial and seek marketing approval for use of JadiCell in ARDS and other lung diseases.
The company has also filed for a patent demonstrating that the US Food and Drug Administration (FDA) cleared drug, lithium carbonate (sold under the names Lithobid® and Eskalith®) substantially augments the scar inhibiting activity of JadiCell. The company states this is important because approximately a third of patients who recover from being hospitalised with COVID-19 develop 'long-COVID-19' – lasting respiratory and other symptoms resulting from long-term scarring of the lung. Dr James Veltmeyer, Chief Medical Officer of Therapeutic Solutions International commented: "There are no known treatments for this condition and, in some cases, its progression leads to continuous deterioration in lung function. We are currently developing the JadiCell for treatment of acute lung failure.  The data disclosed today suggests the possibility of expanding the use of JadiCell to address post-COVID-19 lung failure, a condition which appears to be rising exponentially."
Famela Ramos, Vice President of Business Development for the company, added: "There are at least 660,000 patients suffering from post-COVID-19 lung fibrosis if you look at the [US Center for Disease Control and Prevention] CDC statistics reporting over 2,000,000 COVID-19 related hospitalisations. To our knowledge Therapeutic Solutions International is the only clinical stage cell therapy company aggressively addressing not only the acute lung failure associated with COVID-19, but also its long-term consequences."