Could medicinal cannabis be the answer to the opioid crisis?
New data from the UK shows 86 percent of pain patients found medicinal cannabis more effective than any other medication, including opioids.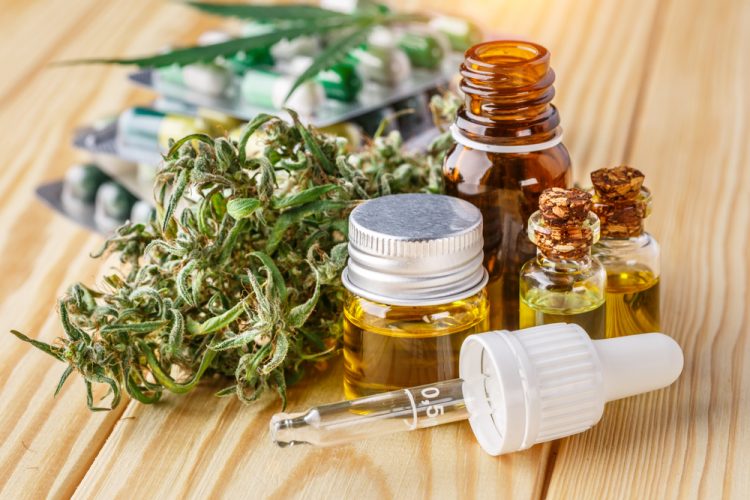 A survey of chronic pain patients has found that 86 percent reported medical cannabis to be more effective than other medication they had previously taken, including opioids. According to The Medical Cannabis Clinics (TMCC), these results suggest medicinal cannabis could be a potential solution for the opioid crisis.1-4
Chronic pain significantly impacts the quality of life of patients across the UK. A study by The British Pain Society found that chronic pain affects more than 40 percent of the UK population, equating to more than 28 million adults in the UK living with pain that has lasted three months or longer.1,2
TMCC stated that the UK's chronic pain patients are often prescribed opioid painkillers, with a 2019 report revealing that an eighth of UK adults are prescribed some form of opioid. Opioids are highly addictive, meaning that patients often take more than the recommended dose, putting them at risk of overdose and potential death.5
Insights from the 229 pain patients in the survey showed that, in additional to many finding medicinal cannabis more effective at combating pain, 90 percent of patients reported that medical cannabis had a positive impact on their life and 93 percent either had recommended or would recommend the treatment to others with their condition. These data add to the preliminary results released earlier this month from independent research group Project Twenty21, who are collecting the UK's largest body of medical cannabis evidence, which showed that the treatment improved quality of life by over 50 percent in patients with a range of medical conditions.4
Medical cannabis was legalised in the UK in November 2018, but access is still limited and the true positive impact of medical cannabis for pain patients remains to be seen.
Dr Sunny Nayee, Medical Director of The Medical Cannabis Clinics and leading UK medical cannabis pain specialist, commented: "Medical cannabis has been unfairly stigmatised for decades, but recent advances and the success we have seen first-hand in the clinics have allowed us to reconsider this once disregarded treatment option. Existing treatments for both chronic pain and opioid addiction carry their own risks, which has led experts to consider alternatives and research how medical cannabis works in the body. Early data that we are seeing in our clinic supports the use of medical cannabis to manage chronic pain and allows patients to safely reduce opioid intake. We continue to be excited about the ongoing research into how medical cannabis can support patients with opioid dependency and improve their symptoms."
About medicinal cannabis
Medical cannabis is made up of cannabidiol (CBD) and tetrahydrocannabinol (THC), both of which have medicinal benefits. In high doses THC can cause the impairment or "high" associated with recreational cannabis use, while CBD does not. A prescribing doctor will determine the combination of CBD and THC that will help with a patients' symptoms, starting with a small amount of THC. If prescribed carefully, the impairments are usually very minimal and well-tolerated. General Practitioners (GPs) cannot currently prescribe for any patient, for any condition. Treatment with cannabis medicines must be initiated by a specialist consultant on the General Medicine Council registry and may be continued under shared care by a GP or non-medical prescriber.
About The Medical Cannabis Clinics
TMCC is the UK's most experienced private clinics specialising in innovative cannabis-based therapies. It operates a national network of highly qualified doctors with leading expertise in consulting and prescribing for medical cannabis patients.
References
Taylor S, Annand F, Burkinshaw P, Greaves F, Kelleher M, Knight J, et al. Dependence and withdrawal associated with some prescribed medicines. London: Public Health England; 2019.
Deaths related to drug poisoning in England and Wales: 2019 registrations. Office for National Statistics. 2020. Available at: https://www.ons.gov.uk/peoplepopulationandcommunity/… Accessed May 2021.
Nutt D, Bazire S, Phillips LD, Schalg AK. So near yet so far: why won't the UK prescribe medical cannabis? BMJ Open. 2020;10:e038687
Sakal C, Lynskey M, Schlag AK, Nutt DJ. Developing a real‑world evidence base for prescribed cannabis in the United Kingdom: preliminary findings from Project Twenty21. Psychopharmacology (Berl). 2021; Online ahead of print.
Fayaz A, et al. Prevalence of chronic pain in the UK: a systematic review and meta-analysis of population studies. BMJ Open. 2016;6:e010364.