Oxbryta® significantly improves haemoglobin levels in paediatric sickle cell disease patients
Data shows treating sickle cell disease patients aged four to 11 years with Oxbryta® (voxelotor) results in increases in haemoglobin associated with improved clinical status.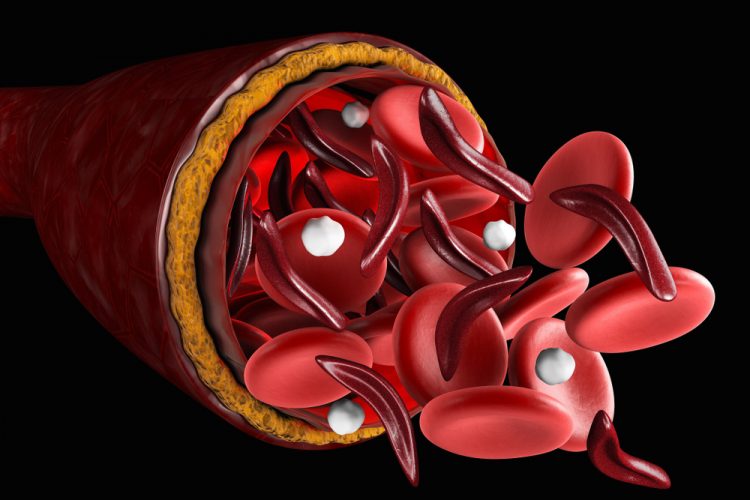 New Phase IIa data shows children aged four to 11 years with sickle cell disease (SCD) experienced significant improvements in their haemoglobin levels when treated with Oxbryta® (voxelotor) tablets. The data will be presented alongside two real-world evidence studies of Oxbryta at the European Hematology Association (EHA) 2021 Virtual Congress.
SCD is an inherited rare blood disorder that impacts haemoglobin. Due to a genetic mutation, individuals with SCD form abnormal, sickle haemoglobin. Through a process called haemoglobin polymerisation, red blood cells become sickled – deoxygenated, crescent-shaped and rigid. The sickling process causes haemolytic anaemia (low haemoglobin due to red blood cell destruction) and blockages in capillaries and small blood vessels, which impede the flow of blood and oxygen throughout the body. The diminished oxygen delivery to tissues and organs can lead to life-threatening complications, including stroke and irreversible organ damage.
The results to be presented at the EHA Virtual Congress are from an analysis of data from 45 children enrolled in the open-label Phase IIa HOPE-KIDS 1 study. The analysis demonstrates that treatment with Oxbryta (1,500mg or weight-based equivalent dispersed in a paediatric-appropriate formulation) resulted in rapid and sustained improvements in haemoglobin. An increase in haemoglobin of greater than 1g/dL from baseline was observed in 47 percent of patients as early as two weeks and sustained through 24 weeks, consistent with results in patients ages 12 years and older in the Phase III HOPE Study. Concurrent improvements in markers of haemolysis were also observed.
"The potentially life-threatening complications of sickle cell disease are the cumulative result of damage caused by the sickling and destruction of red blood cells that begins at a very young age. While the goal is to treat sickle cell disease early in life to prevent potential long-term consequences, current therapeutic options for younger patients are limited and do not adequately address the underlying cause of this devastating disease," explained Dr Clark Brown, director of sickle cell clinical research at the Aflac Cancer and Blood Disorders Center of Children's Healthcare of Atlanta, US, and a primary investigator of the study. "With consistent results to published data in adults, the data from the HOPE-KIDS 1 Study underscore the potential for Oxbryta to provide important benefits in children as young as four years old, with a favourable safety profile."
The findings support the equivalency of weight-based dosing in children ages four to 11 years and the 1,500mg dose of Oxbryta in adolescents ages 12 to 17 years. Oxbryta was well tolerated, with no new adverse safety signals detected. The most commonly reported treatment-related adverse events were transient and self-limiting (diarrhoea, vomiting and rash, all at 11 percent).
Real-world evidence results
Findings from two new analyses of real-world experience with Oxbryta demonstrated improvements in haemoglobin consistent with results observed in the Phase III HOPE Study.
An analysis of real-world outcomes in 77 patients with SCD showed that haemoglobin levels increased by an average of 2g/dL after treatment with Oxbryta, along with corresponding improvements in markers of haemolysis. A haemoglobin response greater than 1g/dL with Oxbryta was observed in 62 percent of patients without the use of hydroxyurea and 87 percent of patients treated with hydroxyurea and Oxbryta. This haematologic response was associated with improved clinical status, as measured by the Clinical Global Impression of Change (CGI-C) and Patient Global Impression of Change (PGI-C) scales.
A separate study provides a study design overview of RETRO, Global Blood Therapeutics Inc. (GBT)'s multi-centre retrospective data collection and analysis registry, which will collect real-world outcomes in up to 300 adults and adolescents with SCD treated with Oxbryta at 10 sites across the US. The study will incorporate medical records for each patient one year before and up to one year after starting Oxbryta and will capture clinical outcome measures, health resource utilisation data and laboratory measures. An initial analysis of outcomes in 20 patients enrolled in the RETRO study was reported. After 12 months of treatment with Oxbryta, 50 percent of patients had increased haemoglobin greater than 1g/dL.
Patient registration and data collection in the RETRO Study is ongoing. GBT also recently initiated the prospective PROSPECT Study, which is designed to enrol up to 750 patients at approximately 25 US sites. The intention of collecting the data from these registries is to enable deeper understanding of the long-term efficacy and safety of Oxbryta.
"The encouraging results seen with Oxbryta treatment in younger patients living with sickle cell disease support our belief that Oxbryta can have a positive impact across a wide age range of people living with this devastating, lifelong disease by reducing the sickling and destruction of red blood cells, thereby improving anaemia and haemolysis – hallmarks of the condition," said Dr Ted Love, president and chief executive officer of GBT. "Additionally, we are pleased by the growing body of real-world evidence demonstrating the meaningful benefits of Oxbryta in patients ages 12 and older. Collectively, these data reinforce our commitment to seek broad access for patients and add to our confidence in the potential of this innovative medicine to address the urgent needs of sickle cell disease patients in the US, Europe, the Middle East and beyond."
About Oxbryta
Oxbryta (voxelotor) is an oral, once-daily therapy for patients with SCD. It works by increasing haemoglobin's affinity for oxygen. Since oxygenated sickle haemoglobin does not polymerise, Oxbryta inhibits sickle haemoglobin polymerisation and the resultant sickling and destruction of red blood cells, which are primary pathologies faced by people living with SCD. Through addressing haemolytic anaemia and improving oxygen delivery throughout the body, GBT believes that Oxbryta has the potential to modify the course of SCD. In November 2019, Oxbryta received US Food and Drug Administration (FDA) accelerated approval for the treatment of SCD in adults and children 12 years of age and older.