Co-administration of flu and COVID-19 vaccines safe and effective
A trial comparing co-administration of influenza and COVID-19 vaccines to COVID-19 vaccine dosing alone found little effect on vaccine efficacy.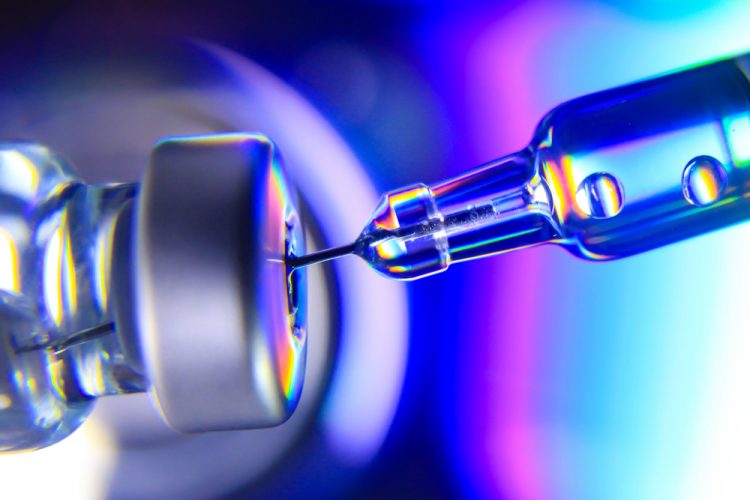 The first study co-administering a COVID-19 vaccine candidate and an approved seasonal flu vaccine has shown that it may be a viable immunisation strategy. The trial co-administered Novavax' investigational COVID-19 vaccine, NVX-CoV2373 and either Seqirus's adjuvanted, trivalent seasonal influenza vaccine (aTIV) or a cell-based, quadrivalent seasonal influenza vaccine (QIVc).
As part of Novavax' Phase III clinical trial of NVX-CoV2373, its recombinant nanoparticle protein-based COVID-19 vaccine candidate, 431 volunteers were enrolled in a co-administration sub-study in the UK, led by researchers at St George's, University of London and St George's Hospital, London. All received an approved seasonal influenza vaccine with approximately half the participants co-vaccinated with NVX-CoV2373 while the remainder received placebo.
In the study the efficacy of NVX-CoV2373 was found to be 87.5 percent when co-administered with a flu vaccine, slightly lower than what was observed in the main study, where NVX-CoV2373 was administered alone, and the efficacy was found to be 89.8 percent. Despite the decrease in the immunogenicity with concomitant vaccination, anti-Spike antibody levels were more than three-fold higher than levels found in convalescent serum in those who received both vaccines. Co-administration resulted in no change to influenza vaccine immune response.
"As the next influenza season approaches and people still need a primary COVID-19 vaccine series or a booster, separate healthcare visits to cover both COVID-19 and influenza vaccinations will be burdensome," stated Dr Gregory Glenn, President of Research and Development, Novavax. "As the first clinical study to evaluate safety, immunogenicity and efficacy of a COVID-19 vaccine when co-administered with a seasonal influenza vaccine, these results demonstrate the promising opportunity for concomitant vaccination, which may improve the uptake of both vaccines."
Local and systemic reactogenicity was largely absent or mild in all groups, with only a few events such as pain and tenderness at the injection site and muscle aches being elevated in those co-vaccinated. Local events generally lasted one or two days, while systemic events lasted approximately one day for both the co-vaccinated group and the group that received only NVX-CoV2373. In addition to reactogenicity, participants were monitoring for unsolicited adverse events (AEs), medically attended AEs (MAAEs) and serious AEs (SAEs). Rates of severe events were low in all groups and there were no additional early safety concerns associated with co-administration. Rates of unsolicited AEs, MAAEs and SAEs were low and balanced between the groups.
"This study shows how important it is to assess the safety profile and immune responses when COVID-19 and influenza vaccines are administered at the same time," said Professor Paul Heath, FRCPCH, Vaccine Institute, St George's, University of London and St George's Hospital, London, who is chief investigator of the Novavax United Kingdom trial. "The results are reassuring and we are excited by the possibility of concomitant use of these vaccines as an important tool in the fight against both of these important respiratory viruses."
About NVX-CoV2373
NVX-CoV2373 is a protein-based vaccine candidate engineered from the genetic sequence of the first strain of SARS-CoV-2, the virus that causes COVID-19 disease. NVX-CoV2373 was created using Novavax' recombinant nanoparticle technology to generate antigen derived from the coronavirus spike (S) protein and is adjuvanted with Novavax' patented saponin-based Matrix-M™ to enhance the immune response and stimulate high levels of neutralizing antibodies. NVX-CoV2373 contains purified protein antigen and can neither replicate, nor can it cause COVID-19.
The paper is currently published in preprint on medRxiv and has been submitted for peer review.