Polivy® with R-CHP significantly improves lymphoma outcomes
Polivy with MabThera/Rituxan and R-CHP is the first regimen in 20 years to improve significantly outcomes in a previously untreated form of lymphoma, Phase III study shows.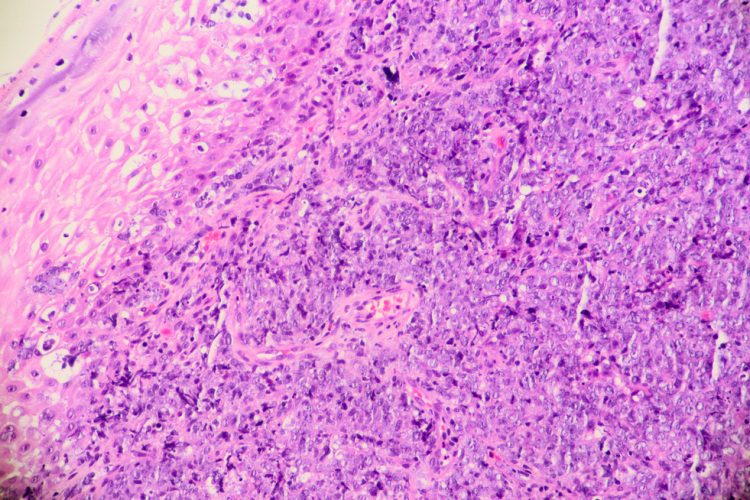 The Phase III POLARIX trial comparing Roche's Polivy® (polatuzumab vedotin) in combination with MabThera®/Rituxan® and the chemotherapy regimen cyclophosphamide, doxorubicin and prednisone (R-CHP) to the standard of care MabThera/Rituxan, cyclophosphamide, doxorubicin, vincristine and prednisone (R-CHOP) in the treatment of first-line diffuse large B-cell lymphoma (DLBCL) met its primary endpoint of investigator-assessed progression-free survival (PFS).
"Since 40 percent of people with DLBCL relapse after initial therapy, achieving meaningful treatment effects in the front-line setting has the potential to be transformative," said Roche's Chief Medical Officer, Levi Garraway. "This Polivy regimen is the first in two decades to improve progression-free survival in DLBCL compared to the standard of care, and we look forward to sharing these results with health authorities to bring this important potential new treatment option to patients as soon as possible."
Polivy is a first-in-class anti-CD79b antibody-drug conjugate (ADC) that binds to B cells expressing the CD79b protein and kills the cancerous ones through the delivery of an anti-cancer agent, which is thought to minimise the effects on normal cells. Currently, Polivy is used as an off-the-shelf, fixed-duration treatment option in the relapsed or refractory (R/R) DLBCL setting, and is approved in combination with bendamustine and MabThera/Rituxan for the treatment of R/R DLBCL in more than 60 countries worldwide, including in the European Union (EU) and in the US.
POLARIX is an international Phase III, randomised, double-blind, placebo-controlled study evaluating the efficacy, safety and pharmacokinetics of Polivy plus MabThera/Rituxan (rituximab) and R-CHP versus R-CHOP in people with previously untreated DLBCL. Overall, 879 patients were randomised 1:1 to receive either Polivy plus R-CHP plus a vincristine placebo for six cycles, followed by MabThera/Rituxan for two cycles; or R-CHOP plus a Polivy placebo for six cycles, followed by two cycles of MabThera/Rituxan.
The primary outcome measure is PFS, as assessed by the investigator using the Lugano Response Criteria for malignant lymphoma. POLARIX is being conducted in collaboration with The Lymphoma Study Association (LYSA) and The Lymphoma Academic Research Organisation (LYSARC). The positive results will be presented at an upcoming medical meeting and submitted to health authorities.