Veklury® (remdesivir) reduces COVID-19 hospitalisation risk by 87 percent
Veklury (remdesivir) significantly reduced the risk of COVID-19 related hospitalisation and death in high-risk patients in Phase III study.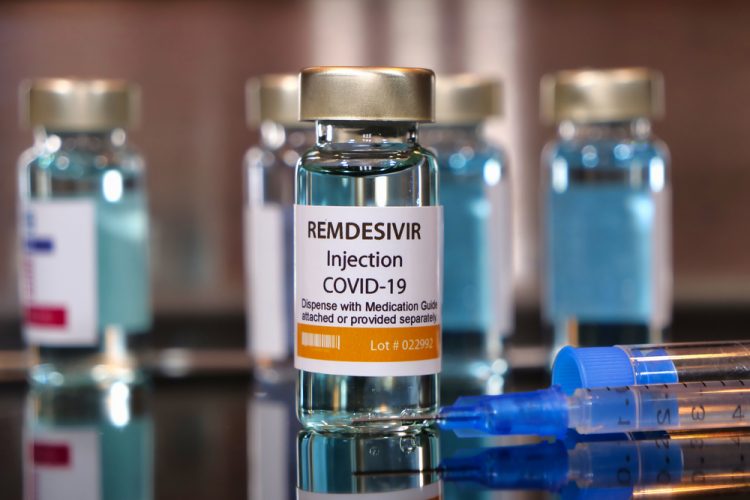 Gilead has announced positive results from a Phase III randomised, double-blind, placebo-controlled trial to evaluate the efficacy and safety of a three-day course of Veklury® (remdesivir) for intravenous (IV) use for the treatment of COVID-19 in non-hospitalised patients at high risk for disease progression.
In an analysis of 562 participants randomly assigned in a 1:1 ratio to receive Veklury or placebo, Veklury demonstrated a statistically significant 87 percent reduction in risk for the composite primary endpoint of COVID-19 related hospitalisation or all-cause death by Day 28 compared with placebo (5.3 percent). Results also showed an 81 percent reduction in risk for the composite secondary endpoint of medical visits due to COVID-19 or all-cause death by Day 28 for participants treated with Veklury (1.6 percent) compared with placebo (8.3 percent). In the study, no deaths were observed in either arm by Day 28.
Veklury is a nucleotide analogue that directly inhibits viral replication of SARS-CoV-2 by targeting the viral RNA polymerase inside of the cell. On entering the body Veklury is transformed into the active metabolite remdesivir triphosphate, which is then incorporated into the viral RNA and stops replication of the virus within the host cell. No known variations have significantly altered the viral RNA polymerase. 
The use of Veklury for the treatment of non-hospitalised patients with three days of dosing is investigational, and the safety and efficacy for this use and dosing duration have not been established or approved by any regulatory agency globally. In the US, the drug is indicated for adults and pediatric patients for the treatment of COVID-19 requiring hospitalisation. Veklury is contraindicated in patients who are allergic to it, or any of its components.
The safety profile was similar between Veklury and placebo in this trial, with the most common treatment emergent adverse events (AEs) in patients taking Veklury being nausea and headache. Of the 279 participants who received Veklury, no new safety signals were identified.
These latest data show remdesivir's potential to help high-risk patients recover before they get sicker and stay out of the hospital altogether," said Robert Gottlieb, Principal Investigator at Baylor University Medical Center and Baylor Scott & White Research Institute. "We are seeing very high numbers of hospitalised patients as new COVID-19 infections surge, placing increased demands on already over-burdened healthcare systems. Remdesivir, also known as Veklury, is an effective antiviral for the treatment of hospitalised patients with COVID-19 and an essential tool to help reduce disease progression."