FDA authorises Comirnaty® booster dose for certain populations
The US FDA amended the emergency use authorisation to allow for a Comirnaty booster dose in individuals at high-risk for COVID-19.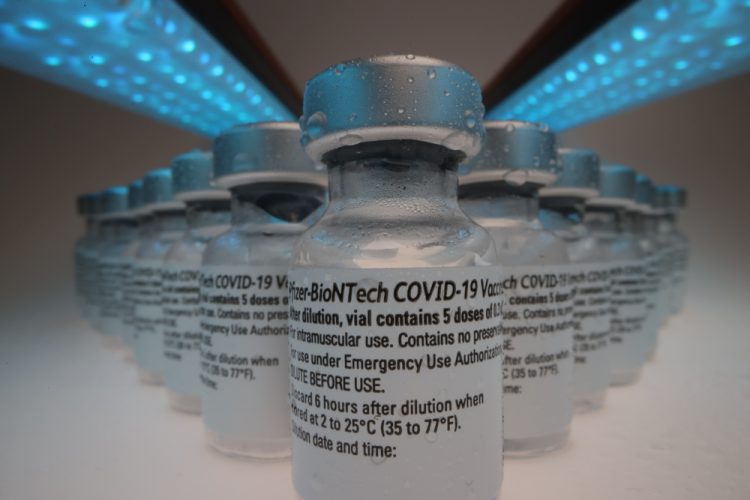 The US Food and Drug Administration (FDA) amended the emergency use authorisation (EUA) for the Pfizer-BioNTech COVID-19 vaccine, Comirnaty®, to allow for use of a single booster dose to be administered at least six months after completion of the primary series in:
individuals 65 years of age and older;
individuals 18 through 64 years of age at high risk of severe COVID-19; and 
individuals 18 through 64 years of age whose frequent institutional or occupational exposure to SARS-CoV-2 puts them at high risk of serious complications of COVID-19 including severe COVID-19.
The agency convened a public meeting of its Vaccines and Related Biological products Advisory Committee (VRBPAC) to solicit input from independent scientific and public health experts on the data submitted in the application. During the meeting, the vaccine manufacturer presented information and data in support of its application.
The FDA considered the data that the vaccine manufacturer submitted, information presented at the VRBPAC meeting, and the committee's discussion, and has determined that based on the totality of the available scientific evidence, a booster dose of Comirnaty may be effective in preventing COVID-19 and that the known and potential benefits of a booster dose outweigh the known and potential risks in the populations that the FDA is authorising for use. The booster dose is authorised for administration to these individuals at least six months following completion of their primary series and may be given at any point after that time.  
"We appreciate the robust discussion, including the vote regarding individuals over 65 years of age and individuals at high risk for severe disease, as well as the committee's views regarding the use of a booster dose for those with institutional or occupational exposure to SARS-CoV-2," commented Dr Peter Marks, director of FDA's Center for Biologics Evaluation and Research. "The FDA considered the committee's input and conducted its own thorough review of the submitted data to reach today's decision. We will continue to analyse data submitted to the FDA pertaining to the use of booster doses of COVID-19 vaccines and we will make further decisions as appropriate based on the data."