Opaganib reduces COVID-19 mortality by 62 percent in Phase II/III study
Opaganib is the first oral pill-based therapy to significantly reduce mortality outcomes in hospitalised COVID-19 patients.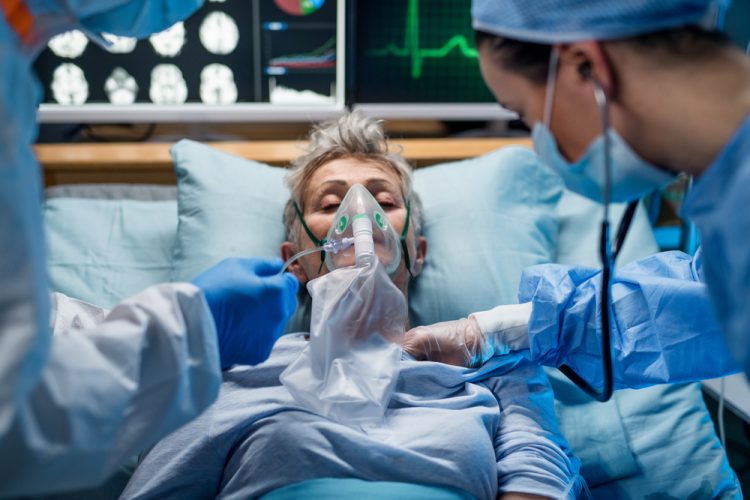 RedHill BioPharma has reported new data from the opaganib global Phase II/III study in hospitalised patients with severe COVID-19 pneumonia showing that treatment with oral opaganib (ABC294640) versus the placebo-controlled arm resulted in a 62 percent statistically significant reduction in mortality as well as statistically significant improved outcomes in time to room air and median time to hospital discharge in a group of 251 hospitalised, moderately severe COVID-19 patients, comprising 53 percent of the 475 study participants.
These new results are from a post-hoc analysis of data from the 251 study participants requiring a Fraction of inspired Oxygen (FiO2) up to 60 percent at baseline. Patients with FiO2 ≤ 60 percent are still considered to be severely affected and typically require oxygen supplementation via a nasal cannula or face mask.
Opaganib, a new chemical entity, is a proprietary, first-in-class, orally-administered, sphingosine kinase-2 (SK2) selective inhibitor, with dual anti-inflammatory and antiviral activity. Opaganib is host-targeted and is expected to be effective against emerging viral variants, having already demonstrated strong inhibition against variants of concern, including Delta.
The multi-centre, randomised, double-blind, parallel-arm, placebo-controlled global Phase II/III study enrolled 475 subjects with severe COVID-19 pneumonia requiring hospitalisation and treatment with supplemental oxygen. Subjects were randomised at a 1:1 ratio to receive either opaganib or placebo, on top of standard-of-care therapy. Key data from the Phase II/III study include:
Opaganib treatment resulted in a statistically significant 62 percent reduction in mortality
Seventy-seven percent of opaganib-treated patients reached room air by Day 14 versus 63.5 percent for placebo – an efficacy benefit of 21 percent with opaganib
Patients treated with opaganib showed median time of 10 days to discharge versus 14 days for the placebo arm, resulting in a saving of four days hospitalisation per opaganib patient and saving a total of 524 cumulative days of hospitalisation across the group by Day 42
Overall adverse events were balanced between the opaganib and placebo groups, suggesting good safety, with no new safety signals emerging, further supporting potential use in this patient population and earlier stage populations.
"We are excited about this promising and robust dataset," commented Dror Ben-Asher, Chief Executive Officer of RedHill. "We are not aware of any other novel oral pill-based therapy that has shown a similar magnitude of difference in the mortality outcomes of hospitalised patients who are at this moderately severe stage of disease. The data indicates opaganib's potential to provide an effective option, in an easy to take and distribute pill-form, to help prevent patient deterioration and mortality,"