Ronapreve™ reduces COVID-19 viral load within seven days
Phase II/III trial shows Ronapreve significantly reduced viral load in seronegative patients hospitalised with COVID-19, complimenting previous findings.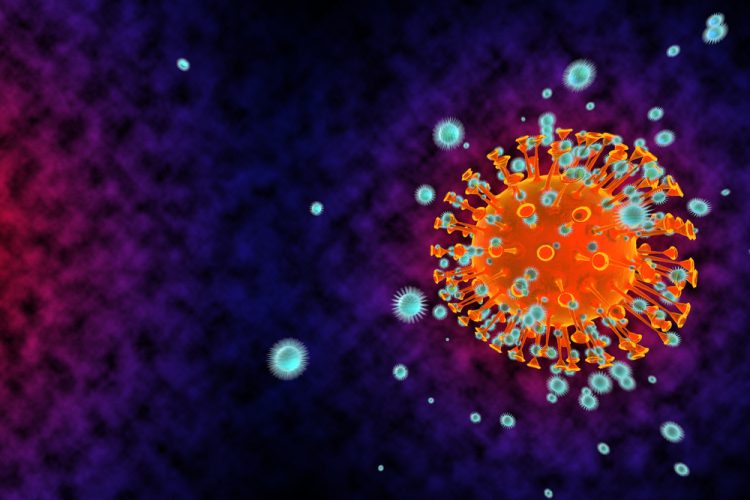 Roche has announced positive results from a Phase II/III study investigating Ronapreve™ (casirivimab and imdevimab) in patients hospitalised with COVID-19. The trial met its primary endpoint, showing that Ronapreve significantly reduced viral load within seven days of treatment in seronegative patients and who required low-flow or no supplemental oxygen.
Ronapreve is a combination of two monoclonal antibodies, casirivimab and imdevimab, also known as REGN10933 and REGN10987, and was designed to block infectivity of SARS-CoV-2, the virus that causes COVID-19. The two virus-neutralising antibodies are believed to bind non-competitively to the critical receptor binding domain of the virus's Spike (S) protein, which is hypothesised to diminish the ability of mutant viruses to escape treatment and to protect against S variants that may arise in the human population.
The Phase II/III, randomised, double-blind, placebo-controlled trial evaluated Ronapreve in hospitalised adult patients with COVID-19. Of the 1,197 patients included in the efficacy analysis, 530 entered the trial with no supplemental oxygen and 667 were on low-flow oxygen. The safety analysis included results from all patients in the efficacy analysis plus additional patients from earlier stages of the clinical program who were on low-flow oxygen at baseline.
Patients were randomised 1:1:1 to receive a one-time infusion of Ronapreve 8,000mg, Ronapreve 2,400mg or placebo. All patients entering the trial were hospitalised with laboratory-confirmed COVID-19, and all received other background standard-of-care as required including corticosteroids (75 percent) and remdesivir (55 percent).
On average, patients included in the efficacy analysis had experienced symptoms for six days prior to entering the trial, and 43 percent were seronegative. No serious or dose-dependent safety signals in Ronapreve treated patients were observed. In a safety analysis involving 2,007 patients serious adverse events occurred in 21 percent Ronapreve patients and 26 percent placebo patients.
The efficacy and safety of Ronapreve have been studied across multiple Phase III clinical trials in non-hospitalised and hospitalised COVID-19 patients, and in the preventive setting. Ronapreve is currently not authorised in patients who are hospitalised due to COVID-19 infection. Earlier this year, the European Medicines Agency (EMA)'s medicine committee (CHMP) issued a scientific opinion supporting the use of Ronapreve as a treatment option for non-hospitalised patients with confirmed COVID-19.
"COVID-19 continues to devastate communities with over 4.7 million recorded deaths worldwide, the majority of which were in hospitalised patients. While vaccines are effective in preventing hospitalisations, a significant unmet need remains in many who still get infected, and whose disease requires hospital care," stated Levi Garraway, Roche's Chief Medical Officer and Head of Global Product Development. "These data add to previous findings that support the potential of Ronapreve in hospitalised patients, which may also help to ease pressure on healthcare systems."