Drug combination an alternative leukaemia treatment to chemotherapy
A clinical trial found that all-trans retinoic acid and arsenic trioxide is an effective treatment for acute promyelocytic leukaemia.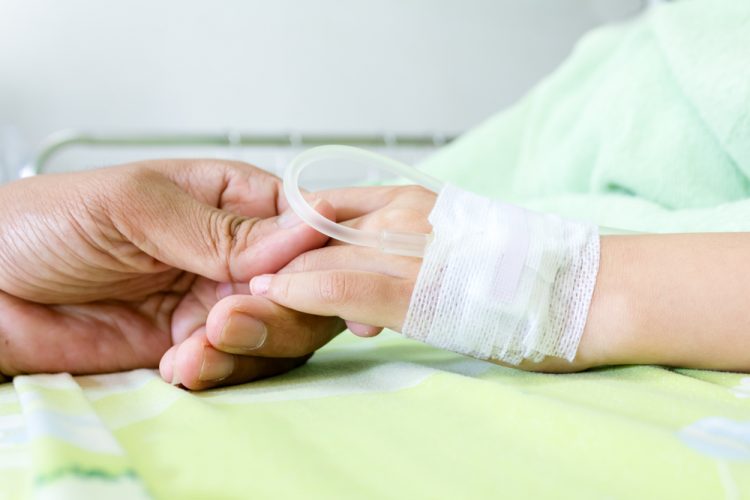 A Phase III clinical trial has found that the combination of all-trans retinoic acid and arsenic trioxide is highly effective in children with standard- and high-risk acute promyelocytic leukaemia (APL).
Nearly all patients in the trial survived for two years without experiencing a relapse. None of the children with standard-risk APL required conventional chemotherapy, and those with high-risk APL received just four doses of the chemotherapy drug idarubicin (Idamycin PFS). 
In the Children's Oncology Group trial, 154 children between the ages of one and 22 who were newly diagnosed with standard- or high-risk APL were given oral all-trans retinoic acid, along with intravenous (IV) arsenic trioxide, daily for at least 28 days. Children with high-risk APL also received four doses of the anthracycline idarubicin during the initial phase of treatment. High-risk patients were defined as those with a white blood cell count of more than 10,000/μL. 
However, in this trial, children with standard- and high-risk APL had two-year overall survival rates of 99 percent and 100percent, respectively. The two-year event-free survival rates were 98 percent and 96 percent, respectively. One child with standard-risk APL died early in treatment, and three children (one with standard-risk APL and two with high-risk APL) experienced a relapse.
Fewer than 10 percent of the children experienced severe side effects, which occurred only in the initial phase of treatment. Side effects included increased blood sugar, liver irritation, and bleeding. Some of the patients with high-risk APL developed mouth sores from the idarubicin treatment. A severe complication of APL is differentiation syndrome, which can cause life-threatening inflammation. Physicians were offered supportive care strategies to help participants manage this and other side effects.
"This is a remarkable achievement and will be the new standard of care," commented Dr Malcolm Smith at the National Cancer Institute which funded the trial. "Twenty years ago, these patients would have been treated with intensive chemotherapy, including drugs that lead to heart problems later in life. By comparison, all-trans retinoic acid and arsenic trioxide have fewer acute or long-term side effects."
Principal investigator Dr Matthew Kutny pointed out that because there was no need for maintenance therapy, the length of time the children were undergoing treatment was reduced from more than two years to approximately nine months. More follow-up will be needed, he added, to determine the long-term effects of treating children with all-trans retinoic acid and arsenic trioxide.