Heinrich Meintrup becomes Group Managing Director of GEA Pharma Systems
On 1 January 2013 Heinrich Meintrup took over his new role as Group Managing Director…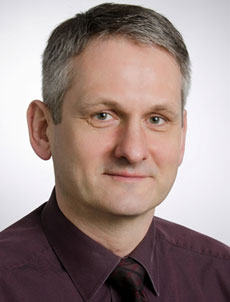 Heinrich Meintrup, Group Managing Director, GEA Pharma Systems
On 1 January 2013 Heinrich Meintrup took over his new role as Group Managing Director of GEA Pharma Systems. Heinrich is now responsible for Buck® containment technology in Bubendorf, Switzerland; Aeromatic Fielder™ products in Switzerland and the UK; Courtoy™ and Collette™ products from Belgium in addition to his current role of Managing Director of GEA Lyophil in Hürth, Germany, and Beijing. He has taken over the operational role from Ron Youngs the PE Segment Board member responsible for both the GEA Pharma Systems and GEA Liquid Processing businesses within the GEA Process Engineering Segment.
Heinrich holds a degree in mechanical engineering and has, through various technical and management positions, gained extensive experience in the supply of pharmaceutical technology.
On assuming the new role Heinrich confirmed that there were significant challenges and opportunities for the GEA Pharma companies. He said that there were many ongoing projects, especially in Asia, that were fuelling growth however with many solid dosage products coming off patent there is a requirement for the company to emphasize on localisation, develop new value-added technologies and provide even better value for money for its customers. "We need to make sure that our technologies offer benefits that add-value for our customers particularly for those who are looking for superior long-term quality and the lowest total cost of ownership (TCO)," he explained. "ConsiGma™, the continuous solid dose production system, is a perfect example showing that innovation and technology provide tangible benefits to our customers. Also our MODUL™ and PERFORMA™ tablet presses have developed a good differentiation through technology. It is the benefits we create through our innovation that are driving our sales," Heinrich explained.
He commented that the pharmaceutical processing industry had changed more in the last three years than in the 20 years before. "It is our job to continue to respond to that dynamic and ensure that we always provide our customers with the best possible balance of benefits, support and price."
GEA Pharma Systems is a recognised technology leader in sterile and solid dosage technology.