B&W Tek announces enhanced high resolution Raman system with smart spectrometer technology
B&W Tek is proud to announce the i-Raman® Plus portable Raman spectrometer…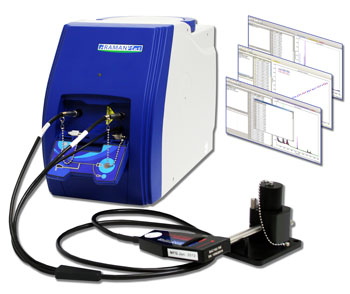 B&W Tek, Inc., an advanced instrumentation company producing optical spectroscopy and laser systems, is proud to announce the i-Raman® Plus portable Raman spectrometer. The i-Raman Plus is an enhanced version of their award winning i-Raman portable Raman spectrometer, now powered by their innovative smart spectrometer technology.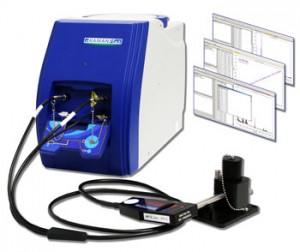 The i-Raman Plus uses a high efficiency back-thinned CCD detector with deep TE cooling and high dynamic range to deliver an improved signal to noise ratio for up to 30 minutes of integration time, making it possible to measure weak Raman signals. It features the unique combination of wide spectral coverage and high resolution with configurations measuring out to 4000cm-1, enabling the measurement of CH stretching bands around 3100cm-1. The system's small footprint, lightweight design, and low power consumption provide research grade Raman capabilities anywhere.
As with all of B&W Tek's products that have smart spectrometer technology, the i-Raman Plus features on-board processing including averaging, smoothing and dark compensation.
"The i-Raman Plus is a great step forward," says Dr. Katherine Bakeev, Director of Applications Service for B&W Tek. "It puts research grade Raman spectroscopy into a platform that is accessible to more users. It's ideal for field analysis such as in vivo studies of ancient art & archaeology, environmental studies, and even identifying low-dose adulterations in counterfeit products."
The i-Raman Plus comes standard with a fiber optic probe, probe holder with XYZ positioning stage, cuvette adaptor for measuring liquid samples, and our proprietary BWIQ™ multivariate analysis software. With the i-Raman Plus, a high precision qualitative and quantitative Raman solution is at your fingertips.
For more information on the i-Raman Plus, visit: http://bwtek.com/products/i-raman-plus/
Related organisations
Related people