Teva appoints Eric Hughes as head of R&D and Chief Medical Officer
Dr Eric Hughes will join Teva as Executive Vice President, Global R&D and Chief Medical Officer in August, assuming the role from Dr Hafrun Fridriksdottir, who has been with Teva for 25 years.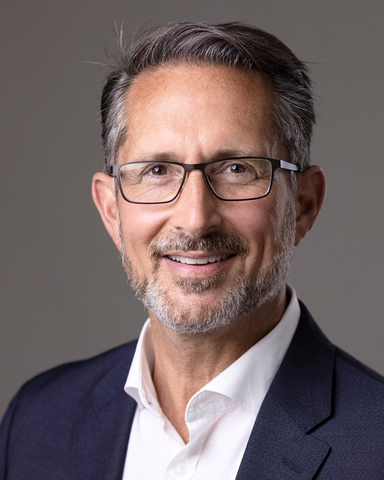 Eric Hughes is joining Teva in August
Dr Eric Hughes joins Teva with experience in all phases of drug development at global pharmaceutical companies, most recently Boston-based Vertex Pharmaceuticals, which he joined last year. He will be based out of Teva's US headquarters in Parsippany, New Jersey. 
"Eric brings nearly 20 years of leadership roles with a proven track record in a variety of R&D functions for global pharmaceutical companies, and has a successful record of accomplishment fostering productive collaborations with key opinion leaders and patient advocacy groups," commented Kåre Schultz, President and CEO of Teva, a global leader in generic and specialty medicines. "As an accomplished scientist with specialty training in infectious diseases and immunology, combined with his track record of leading clinical development activities and talent across multiple therapeutic areas around the globe, I believe Eric has the experience and expertise to lead our Global R&D function and execute on the company-wide vision for innovation and growth going forward."
Since September 2021, Dr Hughes has been Senior Vice President of Clinical Development and Translational Medicine at Vertex Pharmaceuticals, based in Boston. Prior to that, he was Head of the Immunology, Hepatology & Dermatology Global Development Unit at Novartis.
At the beginning of his career in 2004, Dr Hughes was responsible for early clinical research at Bristol Myers-Squibb Company and then at Schering-Plough Research Institute. He then had a one-year stint at Merck Research Laboratories as Director of Clinical Research for Clinical Hepatology before returning to Bristol Myers-Squibb from 2010-2015.
Dr Hughes earned his MD and PhD at Yale School of Medicine. He completed his medical residency with the Department of Internal Medicine at Yale New Haven Hospital/Yale University School of Medicine, followed by a Fellowship in Infectious Diseases, also at the Yale University School of Medicine.
Brian Hughes replaces Hafrun Fridriksdottir who became Teva's President of Global Generics R&D in 2017. 
"On behalf of the Board of Directors and our leadership team, I would also like to take this opportunity to thank Dr. Hafrun Fridriksdottir for over 25 years of service to Teva and its legacy companies. Hafrun has been an integral part of my Executive Management team and I wish her good luck as she embarks on her next adventure," noted Schultz.
Related organisations
Related people