Pharmaceutical C-suite update
With two knighthoods in the last month, here EPR discusses five developments in the drug development community's C-suite.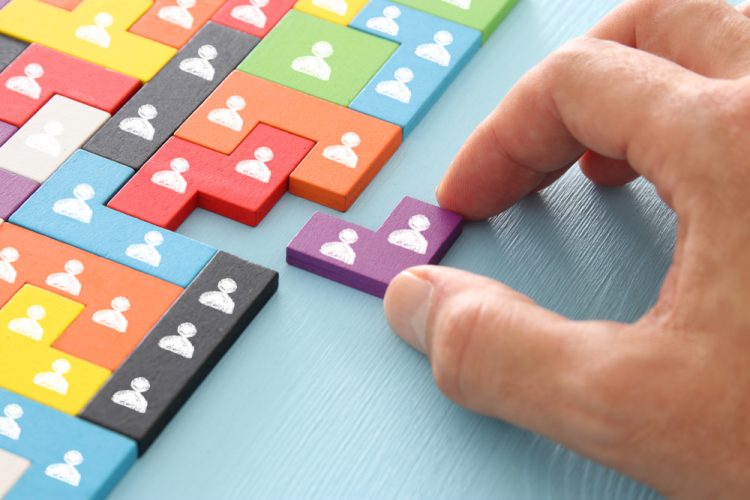 Stacey Ma takes manufacturing reins for Gilead
On 18 July 2022, Dr Stacey Ma will become Gilead Science's Executive Vice President, Pharmaceutical Development and Manufacturing, replacing Dr Taiyin Yang who will retire after 29 years at the biopharma company.
The announcement comes just weeks after the US Food and Drug Administration (FDA) cleared the company to continue clinical development after sub-visible glass particles resulted in a hold on 10 trials of the company's investigational HIV medication lenacapavir.
Dr Ma brings more than 25 years of experience in process, pharmaceutical and analytical development; quality, product and supply chain management; and global manufacturing operations. She joins Gilead from Sana Biotechnology, where she served as Executive Vice President and Head of Technical Operations. Dr Ma was the Global Head of Innovation, Manufacturing Science and Technology in Genentech/Roche's Pharma Technical Operations prior to joining Sana.
"With more than 25 years of diverse experience, Stacey has an impressive track record in the formulation and manufacture of medicines from pre-IND through commercialisation. She brings deep expertise in multiple areas and across various modalities," commented Daniel O'Day, Chairman and Chief Executive Officer (CEO) at Gilead.
Under Dr Yang's leadership, Gilead developed the world's first HIV single tablet regimen and advanced more than 25 compounds from early-stage development to market. Commenting on her retirement, O'Day stated: "In a career with Gilead that has spanned almost three decades, Taiyin has worked on medicines that have helped millions of people living with HIV, liver disease and cancer. We thank Taiyin for her many contributions and wish her all the best for her well-earned retirement from Gilead."
Moderna's Stéphane Bancel knighted in France
For his role in helping to combat COVID-19, Moderna's CEO Stéphane Bancel has been made a Chevalier (knight) of the Légion d'Honneur by French President Emmanuel Macron.
A Chevalier is the highest French distinction for military and civil accomplishments – and the French equivalent of a knighthood. Bancel was named Chevalier by Mr Francis Wahl, on behalf of Macron, on 18 May 2022.
We're honored that our CEO Stéphane Bancel was named Chevalier (Knight) of the Légion d'Honneur, the highest French distinction for military and civil accomplishments, by Mr Francis Wahl on behalf of @EmmanuelMacron, President of France. pic.twitter.com/aybqJJIRzJ

— Moderna (@moderna_tx) May 18, 2022
EMA's new CMO
Professor Steffen Thirstrup has been appointed Chief Medical Officer (CMO) of the European Medicines Agency (EMA).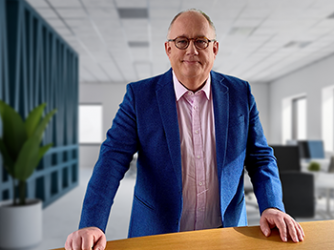 As CMO, he will provide scientific leadership for EMA and its scientific committees, as well as shape the agency's contribution to EU initiatives such as the fight against antimicrobial resistance or Europe's Beating Cancer Plan.
Thirstrup is an Affiliate Professor at the University of Copenhagen and a medical doctor, with a PhD in pharmacology and broad clinical experience in general internal medicine.
He previously led the Division for Medicines Assessment and Clinical Trials at the Danish Health and Medicines Authority and was the Danish member of EMA's human medicines committee (CHMP). He was also a member of EMA's Committee for Advanced Therapies (CAT), the Chairperson of the CHMP's Respiratory Drafting Group and Co-Chair of the European Commission Working Group on Market Access of Biosimilars.
Annaliesa Anderson to lead Pfizer vaccine R&D
Dr Annaliesa Anderson will become Senior Vice President and Head of Pfizer's Vaccine Research & Development (R&D) organisation as of 1 August 2022, at which time her predecessor Dr Kathrin Jansen will retire.
Dr Anderson has more than two decades of biopharmaceutical R&D experience and moves from her current role as Vice President and Chief Scientific Officer for Bacterial Research and Hospital within the company's Vaccine R&D organisation. Under her leadership, Pfizer stated that it advanced numerous bacterial vaccine programmes into clinical development or approval. Over the last two years, Dr Anderson has led the team that delivered Paxlovid™ (nirmatrelvir [PF-07321332] tablets and ritonavir tablets), Pfizer's novel COVID-19 oral treatment, to an emergency use authorisation.
"Annaliesa is a world-class scientist with a track record of delivering both vaccines and therapeutics in pioneering new areas of science and where there is urgent unmet need. I am confident she will work with passion, ingenuity and dedication to lead Pfizer's Vaccine R&D organisation and continue to advance our strong pipeline," commented Dr Mikael Dolsten, Chief Scientific Officer and President, Worldwide Research, Development and Medical of Pfizer.
"It is an exciting time to advance the next wave of vaccine innovation at Pfizer, leading the most talented team of experts in our industry," said Dr Anderson. "We have a strong pipeline of innovative vaccine candidates and deep expertise across vaccine technologies including mRNA, polysaccharide conjugation technology and recombinant protein technology. With our longstanding heritage in vaccine innovation and contribution to human health, we are poised to continue delivering breakthroughs for patients."  
Dr Dolsten added: "I want to thank Kathrin for her tremendous contribution to our scientific community and the world at large. She leaves Pfizer's Vaccine R&D group stronger than ever and poised to continue to deliver innovative science."
Knighted: AstraZeneca's Pascal Soriot
Pascal Soriot, AstraZeneca's CEO, has been awarded a British knighthood for services to UK life sciences and leadership in the global response to the COVID-19 pandemic.
Just weeks after Bancel became a Chevalier, Soriot became a Sir in the Queen's Birthday Honours 2022.
Commenting on his new title, Sir Soriot stated: "I am truly humbled by this recognition. Growing up in France, I had many dreams and hopes for the future, but I never thought I would receive a knighthood from Her Majesty the Queen. As an Australian citizen it is a great privilege to receive this award and an honour to work with so many outstanding people around the world dedicated to following the science in order to bring medicines to patients. This recognition is also theirs and I would like to thank each of them for their commitment to our mission."
Soriot joined AstraZeneca a decade ago and has led "a turnaround" that resulted in the company becoming a world leader. Since his appointment the enterprise has launched multiple innovative medicines, expanded its geographic presence globally and established R&D facilities around the world. AstraZeneca also played a pivotal role in the global response to COVID-19, developing a preventative vaccine and providing many doses at cost worldwide. So far, three billion doses have been delivered to more than 180 countries, with around two thirds of the supply going to low- and lower-middle-income countries. The company also developed and continues to supply Evusheld, a long-acting antibody combination to protect the immuno-compromised against COVID-19.
Leif Johansson, AstraZeneca Chair, added: "I am delighted for Pascal, his family and all those at AstraZeneca with this recognition of his remarkable contribution to UK life sciences and response to the pandemic. His personal dedication to drive advances for patients, to establish AstraZeneca as a leading scientific company, and to develop the people who work alongside him, make this a fitting honour."
Sir Soriot is also working for change beyond AstraZenca: championing the Health Systems Taskforce of the Sustainable Markets Initiative, established by His Royal Highness The Prince of Wales, which collaborates with global leaders on actions to accelerate the delivery of net zero, sustainable healthcare. He is also joint-Chair of the UK Life Sciences Council, which brings together ministers and industry with the primary goal of ensuring the UK continues to be a global leader in life sciences.
Congratulations to Pascal Soriot, AstraZeneca CEO, who has been awarded a knighthood for services to UK life sciences and leadership in the global response to the COVID-19 pandemic. pic.twitter.com/k2fQdbwDB4

— AstraZeneca (@AstraZeneca) June 1, 2022