Dupixent® delivers histological remission for paediatric EoE patients
Phase III trial data shows Dupixent® (dupilumab) has the potential to improve signs of eosinophilic oesophagitis (EoE) and support healthy weight gain in children with the condition.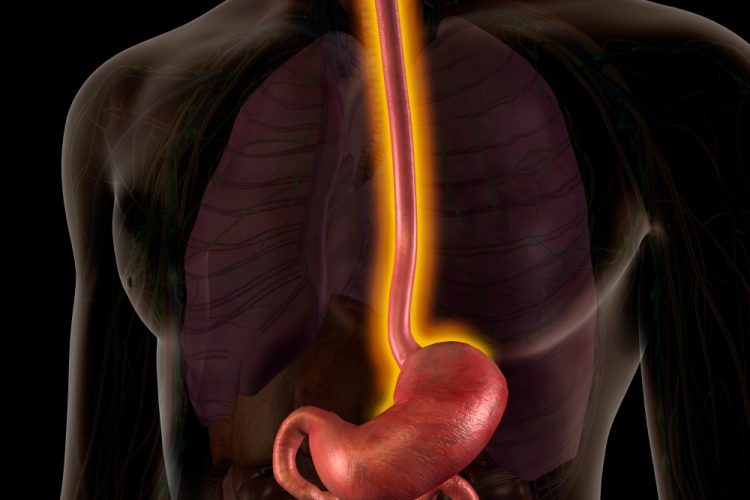 Treatment with both higher and lower doses of Dupixent® (dupilumab) resulted in histological disease remission at 16 weeks in children aged one to 11 years with eosinophilic oesophagitis (EoE) – achieving the Phase III trial's primary endpoint.
EoE is a chronic inflammatory disease that damages the oesophagus and prevents it from functioning properly. In children common symptoms include acid reflux, vomiting, abdominal discomfort, trouble swallowing and a failure to thrive; these impact growth and development – and can cause food-related fear and anxiety which can persist through adulthood.
There are currently no approved treatments for children with EoE under 12 years of age. Instead, diet adjustments are the standard of care. Treatments such as proton pump inhibitors, swallowed topical corticosteroids or, in severe cases, a feeding tube that are not specifically approved for the disease are also used. According to Sanofi, of the roughly 21,000 children under 12 currently being treated for EoE in the US, about 9,000 do not satisfactorily respond to the unapproved therapies.
Commenting on the results, Dr George Yancopoulos, President and Chief Scientific Officer of Regeneron stated: "Dupixent is the first medicine to alleviate key signs of eosinophilic esophagitis in children as young as one year of age in a Phase III trial. The efficacy of Dupixent demonstrates that, in this age group, as in adults, [interleukin 4] IL-4 and IL-13 are key drivers of the type 2 inflammation underlying this debilitating disease. Eosinophilic esophagitis can turn the basic and life-sustaining act of eating into a painful experience at a point in children's lives when proper nutrition and achieving a healthy weight is critical to ensuring they grow and thrive. The positive results from this Phase III paediatric trial show Dupixent has the potential to improve signs of eosinophilic esophagitis and support healthy weight gain in children from their first birthday."
Dupixent is a fully human monoclonal antibody that inhibits the signalling of the IL-4 and IL-13 pathways and is not an immunosuppressant. It is being jointly developed by Sanofi and Regeneron under a global collaboration agreement.
In the randomised, double-blind, placebo-controlled Phase III trial (NCT04394351), 102 children aged one to 11 were randomised to receive Dupixent, in either a higher dose (n=37) or lower dose (n=31) regimen based on body weight, or placebo (n=34).
At 16 weeks, 68 percent of children on higher dose and 58 percent of patients on lower dose Dupixent achieved the primary endpoint of significant histological disease remission compared to three percent of children on placebo.
Children on the higher dose also experienced an 86 percent reduction in peak oesophageal intraepithelial eosinophil count from baseline, compared to a 21 percent increase for placebo, and an 0.88 and 0.84 reduction from baseline in disease severity and extent, respectively, compared to a 0.02 and 0.05 increase for placebo. The children also had a numerical improvement in the proportion of days on which they experienced symptoms of EoE from baseline, as reported by caregivers, and a 3.09 percentile increase in body weight for age percentile from baseline compared to 0.29 for placebo.
Histological, anatomic and cellular secondary endpoints were also analysed for the lower dose group, with all being nominally significant and generally comparable with the higher dose. More detailed results will be shared at an upcoming medical meeting, including additional data for the endpoints in the lower dose group.
Safety results were generally consistent with the known safety profile of Dupixent in its approved EoE indication for children and adults aged 12 years and older who weigh at least 40 kg. For the 16-week treatment period, overall rates of adverse events (AEs) were 79 percent for Dupixent and 91 percent for placebo. AEs more commonly (≥5 percent) observed with Dupixent compared to placebo included COVID-19 (all cases were mild or moderate and did not lead to study discontinuation), rash, headache, viral gastroenteritis, diarrhoea and nausea. Rates of treatment discontinuation due to AEs prior to week 16 were zero percent for Dupixent and six percent for placebo.
The trial is ongoing with a 36-week extended active treatment period to evaluate long-term outcomes.