Clinical trial-first for liver cancer immunotherapy combo
IMbrave050 is the first Phase III study to show a cancer immunotherapy combo reduced risk of disease recurrence for early-stage hepatocellular carcinoma.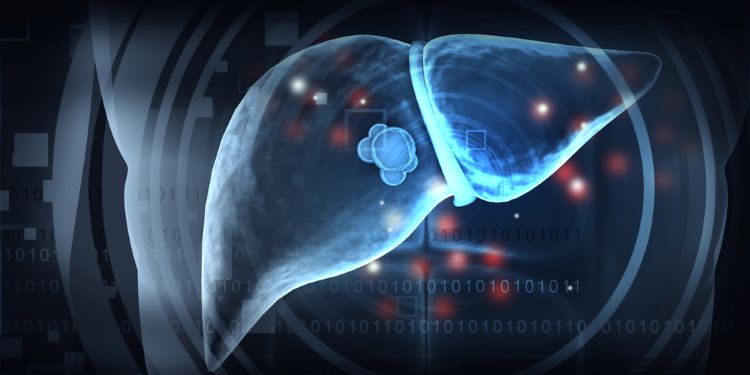 Tecentriq® (atezolizumab) plus Avastin® (bevacizumab) improved recurrence-free survival (RFS) when compared to active surveillance, in Genentech's Phase III trial for early-stage hepatocellular carcinoma (HCC).  
"IMbrave050 is the first Phase III study to show that a cancer immunotherapy combination reduced the risk of disease returning in people with early-stage HCC," commented Dr Levi Garraway, PhD, Chief Medical Officer and Head of Global Product Development at Roche. 
"Today, more than 70 percent of people with early-stage hepatocellular carcinoma may have their cancer return after surgery, which is associated with poorer prognosis and shorter survival," added Dr Garraway. "We are excited by the clinical benefit that this adjuvant Tecentriq combination may bring [to patients]."
Tecentriq®
In unresectable HCC (uHCC), Tecentriq® plus Avastin was the first treatment in over a decade to significantly improve Overall survival (OS) over the existing standard of care (SoC), based on data from the IMbrave150 study.
The Tecentriq® combination quickly became a SoC in uHCC and is clearly defined as a preferred front-line treatment in multiple international clinical guidelines.
Biopharmaceutical Tecentriq® is a monoclonal antibody (mAb) therapeutic designed to bind with a protein called PD-L1.
Genentech has a development programme planned for Tecentriq®. It includes studies evaluating Tecentriq® both alone and in combination with other medicines, as well as studies in metastatic, adjuvant and neoadjuvant settings across various tumour types.
About the IMbrave050 study
IMbrave050 is a Phase III global, multicentre, open-label, randomised study evaluating the efficacy and safety of adjuvant Tecentriq® plus Avastin, compared with active surveillance, in people with hepatocellular carcinoma at high risk of recurrence after surgical resection or ablation with curative intent.
The study randomised 662 people with a ratio of 1:1 to receive either Tecentriq® (1,200mg every three weeks) plus Avastin (15mg/kg every three weeks) for a maximum of 12 months, or no intervention with active surveillance.
Safety for Tecentriq® and Avastin was consistent with the known safety profile of each therapeutic agent and with the underlying disease.
The study met its primary endpoint of RFS at the prespecified interim analysis. OS data were immature at the time of interim analysis and follow-up will continue to the next analysis.
Results from the study will be discussed with health authorities, including the US Food and Drug Administration (FDA) and the European Medicines Agency (EMA), and presented at an upcoming medical meeting.