GSK to exclusively license novel oral antifungal
The only US Food and Drug Administration (FDA)-approved oral antifungal for vulvovaginal candidiasis will be exclusively licensed by GSK.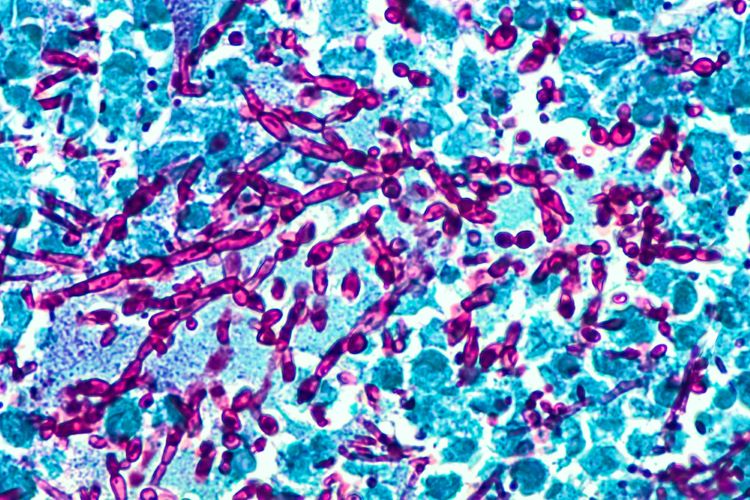 GSK is set to gain exclusive rights to first-in-class oral antifungal Brexafemme (ibrexafungerp tablets) for vulvovaginal candidiasis (VVC) from SCYNEXIS. The exclusive licence agreement will enable GSK to commercialise Brexafemme for VVC and recurrent VVC (RVVC). Currently, the treatment is in Phase III clinical trials for invasive candidiasis (IC).
"Brexafemme is a novel, approved antifungal medicine with a broad spectrum of activity against existing and emerging resistant strains of fungi," stated Luke Miels, Chief Commercial Officer of GSK.
It is the only oral antifungal US Food and Drug Administration (FDA)-approved treatment for VVC and reduction of RVVC.
"The challenge of antimicrobial resistance (AMR) includes increasing rates of multi-drug resistant fungal infections," Miels explained. Therefore, the anti-fungal addresses a clear unmet need for new oral treatments.
Advantages of the first-in-class oral antifungal
Brexafemme has a distinct mechanism of action. Instead inhibiting fungal growth like some antifungals, it kills the fungus. This is similar to echinocandins, which has a fungicidal action against yeast.
The antifungal has proven activity against World Health Organization (WHO)-designated priority fungal pathogens such as Candida albicans. It has also shown activity against Candida auris, another WHO-designated priority fungal pathogen.
Terms of the exclusive licence agreement
Under the agreement, GSK will make an upfront payment to SCYNEXIS of $90 million, plus additional potential milestone-based payments totalling $503 million.
GSK will pay up to $245.5 million if specific development, regulatory, and commercial milestones associated with the IC indication are successfully completed. A further $15 million milestone will be paid upon successful US FDA approval of an additional indication.
The company will also receive an exclusive licence to develop ibrexafungerp and commercialise Brexafemme in all countries except the greater China region and certain other countries already out-licensed by SCYNEXIS to third parties.
This exclusive licence agreement is conditional upon customary conditions including review by the appropriate regulatory agencies under the Hart-Scott-Rodino Act.