Sustained-release chemotherapy has potential for bladder cancer
A study has shown an intravesical sustained-release chemotherapy device demonstrated effectiveness in advanced bladder cancer.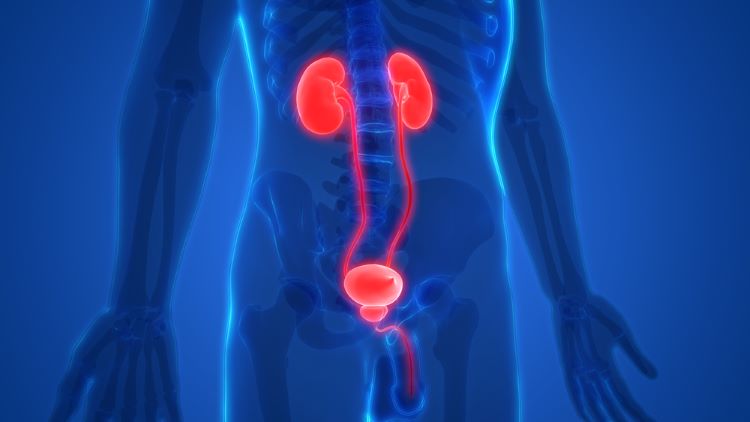 A new, sustained-release chemotherapy delivery device inserted into the bladder, facilitated tumour response, a study has reported. The treatment was given to elderly patients with advanced bladder cancer who were medically unfit for standard treatment.
The intravesical device, TAR-200, provides continuous, low-dose, local delivery of gemcitabine chemotherapy. "TAR-200 was generally safe, well tolerated, and had beneficial effects on bladder cancer outcomes," commented lead author Dr Mark Tyson, MPH, of Mayo Clinic Arizona. The drug delivery device aims to limit cancer growth or progression while limiting the toxic effects of chemotherapy.
The Phase I study
In the Phase I study, 35 patients with muscle-invasive bladder cancer (MIBC) were evaluated: 24 men and 11 women, with a median age of 84 years old. All patients had transurethral resection of bladder tumour (TURBT) to remove visible tumour.
Once implanted into a patient, the drug delivery device (a silicone tube), released gemcitabine over a time span of 21 days. Another procedure was performed to remove and replace the device, for a total of four treatments over 84 days.
Sustained-release chemotherapy – study results
11 of 35 patients had a complete tumour response [with the device]"
Overall, 11 of 35 patients had a complete tumour response to TAR-200. In these patients, no evidence of bladder cancer was found at the follow-up. Three additional patients had a partial response, for an overall response rate of 40 percent.  Median overall survival was about 27 months. That compared to a 12 overall survival rate in previous studies of MIBC patients not receiving curative-intent treatment.
Among 14 patients with lasting responses to TAR-200 treatment, 70.5 percent remained free from progressive bladder cancer at 12 months after treatment. "Overall, the observed clinical response to TAR-200 was robust and durable in [patients] with very limited curative-intent treatment options," the study authors noted.
Dr Tyson concluded: "… the promising preliminary effects of TAR-200 warrant further study as an alternative treatment for MIBC."
The study was published in May 2023 issue of The Journal of Urology.