Biogen to develop amyloid beta-targeting antibody platform
The next-generation of anti- amyloid beta therapeutics could be advanced by Biogen exercising the option to develop Denali's antibody programme.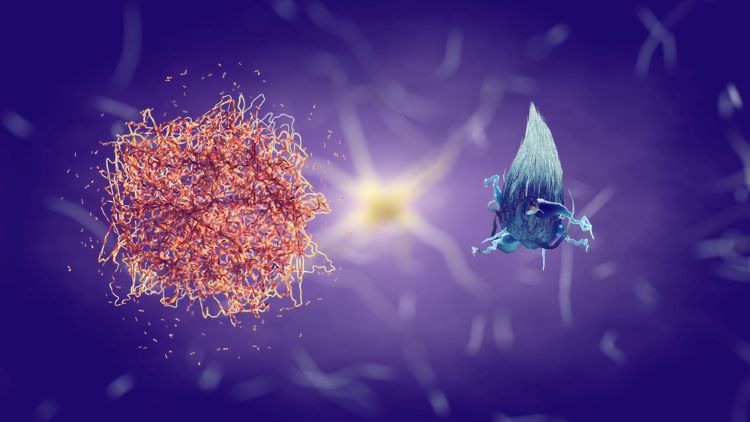 Biogen has exercised the option to license Denali's Antibody Transport Vehicle (ATV): Amyloid beta program (ATV:Aβ).
[the aim of the collaboration is] to advance the next generation of Aβ immunotherapies for the treatment of Alzheimer's disease"
"This decision is an important next step of our collaboration with Denali… that aims to advance the next generation of Aβ immunotherapies for the treatment of Alzheimer's disease," stated Dominic Walsh, Head of the Neurodegenerative Research Unit at Biogen.
The platform is "designed to cross the blood-brain barrier (BBB) and safely increase exposure of the therapeutic antibody in the brain and potentially lead to improved efficacy and/or safety," stated Joseph Lewcock, PhD, Chief Scientific Officer of Denali. This could improve plaque clearance and/or reduce amyloid-related imaging abnormalities (ARIA), according to Biogen.
"Recent progress with Aβ-directed therapeutic antibodies enables new treatment options for people living with Alzheimer's, and clinical trial data have demonstrated that clearance of aggregated Aβ is associated with benefit for patients," commented Lewcock.
The antibody transport platform
The BBB protects the brain from harmful substances and pathogens circulating in the bloodstream. Historically, the BBB has posed significant challenges to drug development for central nervous system (CNS) diseases by preventing delivery of most therapeutically relevant drug concentrations to the brain.
The amyloid beta-targeting proprietary technology is designed to effectively deliver large therapeutic molecules such as antibodies, enzymes, proteins, and oligonucleotides across the BBB after intravenous administration.
In the platform, engineered Fc domains bind to specific natural transport receptors, stated Biogen. These include transferrin receptors, which are expressed at the BBB. They deliver the Transport Vehicle and its therapeutic cargo to the brain through receptor-mediated transcytosis.
About the license option
The option was exercised pursuant to a collaboration between Biogen and Denali announced in 2020.
Following the exercise of the option for the antibody platform, Biogen will have responsibility for all development and commercial activities and associated expenses.
Denali will receive a one-time option exercise payment. If certain milestones are achieved, the company will be eligible for potential development and commercial milestone payments, in addition to royalties based on future net sales.
Article on Eisai and Biogen's Aβ-directed therapeutic antibody: