European biotechs choosing Switzerland as base, research shows
The trend for European biotech companies to headquarter in Switzerland appears to be continuing, according to research.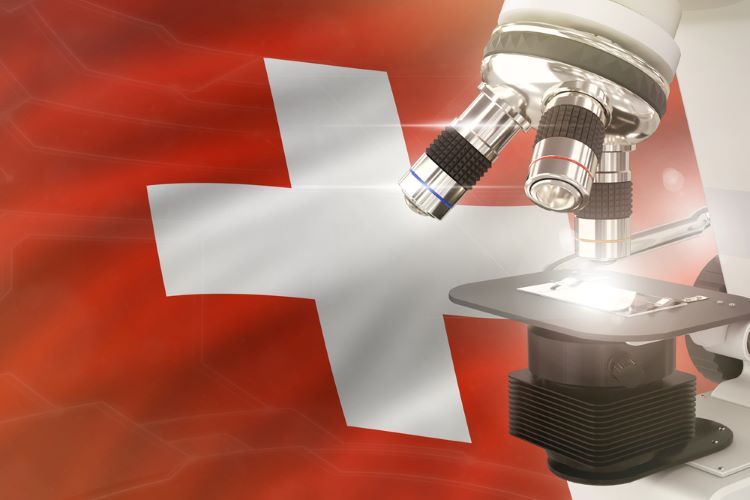 New research by IQVIA and recently published in the 2023 Swiss Biotech Report shows that 20 percent of European biotech companies are now headquartered in Switzerland.
Sixty three out of a total of 265 companies settling in Switzerland were biotechs. This makes it the second most important sector after ICT, the research found.
2022 statistics by the Swiss federal government confirm that the trend to base here is continuing.
Sixty three out of a total of 265 companies settling in Switzerland were biotechs"
According to the data, 23 US companies set up in either Basel, Geneva, Zurich or Lucerne. Several of these were biotech companies self-commercialising their innovative therapies without large pharma support and choosing Switzerland as their European hub.
"Emerging biotech companies responsible for a record 65 percent of the molecules in the R&D pipeline in 2022" made common infrastructure choices to prepare for a European launch, stated Isma Hachi, Director Emerging Biopharma for IQVIA.
Hachi noted that these choices include:
Engagement model
Degree of centralisation
Extent of specialisation of roles
Geographic footprint and structure.
Why are European biotech's choosing Switzerland?
One reason many of these biotechs are choosing Switzerland is its business-friendly environment. Another attractor is the country's strong talent pool, which includes individuals who have "gained relevant launch experience at big pharma, or indeed another, commercial-stage biotech" Hachi added.
"Our research shows + 25 percent higher rate of availability in European markets for medicines, developed by Swiss-based biotech companies versus average, biotech launches in the past five years," explained Hachi.
"We've seen a continued growing interest from biotech companies in our ecosystem, especially in the last decade," continued Patrik Wermelinger, Chief Investment Promotion Officer at Switzerland Global Enterprise.
"Swissmedic strengthens the Swiss research hub by supporting innovation and accelerating the approval process for new drugs long before they are ready to be commercialised," commented Jörg Schläpfer, Head of Management Services and International Affairs at the Swiss Agency for Therapeutic Products (Swissmedic).
"Through collaborations with international partners, we facilitate controlled and rapid global access to promising products for drug developers, ensuring that patients can benefit as quickly as possible from innovative therapies which are safe and of high quality," Schläpfer concluded.
IQVIA published its analysis on Emerging Biopharma's Contribution to Innovation in June 2022.
Related organisations
Related people