AstraZeneca and BIND Therapeutics announce worldwide development and commercialisation agreement for cancer nanomedicine
"We are excited to grow this collaboration…"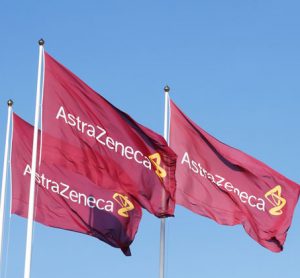 AstraZeneca and BIND Therapeutics announced today that they have entered into a strategic collaboration to develop and commercialise an Accurin™, a targeted and programmable cancer nanomedicine from BIND's Medicinal Nanoengineering platform, based on a molecularly targeted kinase inhibitor developed and owned by AstraZeneca.
The collaboration is based on emerging data suggesting that nanomedicines like Accurins selectively accumulate in diseased tissues and cells, leading to higher drug concentrations at the site of the tumour and reduced exposure to healthy tissues.
Under the terms of the agreement, the companies will work together to complete Investigational New Drug-enabling studies of the lead Accurin, identified from a previously-completed feasibility programme. AstraZeneca will then have exclusive development and commercialisation rights, while BIND will lead manufacturing during the development phase. BIND could receive upfront and pre-approval milestone payments totaling $69 million, and more than $130 million in regulatory and sales milestones and other payments as well as tiered single to double-digit royalties on future sales.
"We are excited to grow this collaboration with AstraZeneca, a leading global biopharmaceutical company committed to developing innovative medicines for patients," said Scott Minick, President and CEO of BIND. "One year ago, BIND started several feasibility projects with major pharmaceutical companies. Our collaboration with AstraZeneca is the first one completed and had very successful results. Due to the advanced nature of this programme, we now plan to move an Accurin with optimised therapeutic properties quickly into product development."
"AstraZeneca believes that targeted therapies which specifically address the underlying mechanisms of disease are the future of personalised cancer treatment," said Susan Galbraith, Head of AstraZeneca's Oncology Innovative Medicines Unit. "Our oncology teams are actively exploring a range of platforms to deliver targeted therapies, with a strategic focus on unlocking the significant potential of nanoparticles in cancer treatment. We view BIND's targeted nanomedicines as a leading technology in this field."
Related topics
Related organisations
Related people