Biogen Idec Appoints Spyros Artavanis-Tsakonas Chief Scientific Officer
Biogen Idec announced that Spyros Artavanis-Tsakonas, Ph.D., has been named the company's Chief Scientific Officer…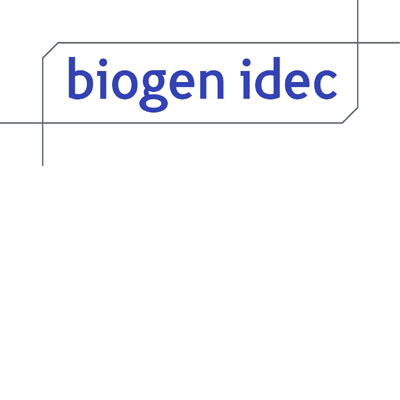 Biogen Idec (NASDAQ:BIIB) today announced that Spyros Artavanis-Tsakonas, Ph.D., has been named the company's Chief Scientific Officer (CSO). Dr. Artavanis-Tsakonas had served as interim CSO while on sabbatical from Harvard Medical School. He will now continue in this role in a permanent capacity, and will also lead the company's research strategy, capabilities and discovery platforms. Dr. Artavanis-Tsakonas will report to Doug Williams, Executive Vice President of Research and Development. He will continue to serve as a Professor of Cell Biology at Harvard Medical School, where he was the founding Director of the Developmental and Regenerative Biology graduate program.
"It's with great excitement that we welcome Spyros to Biogen Idec as our Chief Scientific Officer," said Doug Williams, Executive Vice President of Research and Development. "He will continue what he has successfully started at Biogen Idec—attracting and encouraging exceptional scientific talent, enhancing our existing early discovery programs, establishing extensive academic collaborations and leading our drug discovery strategy."
"It's a critical time in history for the biopharmaceutical industry where the potential to make a meaningful difference for patients has never been greater. Moreover, we are at a crossroads regarding opportunities for extensive collaborations with academia so that we can together leverage scientific innovation with the industry's know-how for translation and drug development," said Dr. Artavanis-Tsakonas. "I believe that Biogen Idec is positioned to have one of the premier research organizations in the industry and that our discovery efforts hold tremendous potential for patients in the areas of neurodegenerative disease, autoimmune disorders and hemophilia."
Dr. Artavanis-Tsakonas has been a Professor of Cell Biology at the Harvard Medical School since 1999. Prior to that, from 1999 to 2012, he was Professor, Collège de France, serving as Chair of Biology and Genetics of Development, and from 1999 to 2007, he was also the K.J. Isselbacher- P. Schwartz Professor at the Massachusetts General Hospital Cancer Center and Director of Developmental Biology and Cancer at the Harvard Medical School. Throughout his career, Dr. Artavanis-Tsakonas has been a professor and scientific investigator at other prestigious institutions, including Professor, Department of Biology at Yale University; Professor, Department of Cell Biology at the Yale University School of Medicine; and a Howard Hughes Medical Institute Investigator. He is also a Founding Director of The Department of Developmental Biology and Genetics at the Curie Institute in Paris.
Dr. Artavanis-Tsakonas obtained his M.Sc. in Chemistry from the Federal Institute of Technology, Zurich (Eidgenoessische Technische Hochschule) and a Ph.D. in Molecular Biology from the University of Cambridge, England, where he performed his research at the MRC Laboratory of Molecular Biology. His postdoctoral research was completed at Biozentrum, University of Basel and Stanford University. In addition to his academic credentials, Dr. Artavanis-Tsakonas is the scientific co-founder of Exelixis Pharmaceuticals, Inc., Cellzome, a GSK company, and Anadys Pharmaceuticals, Inc.
Related organisations
Related people