AstraZeneca initiates phase III clinical programme for selumetinib, a treatment in development for patients with non-small-cell lung cancer
SELECT-1 will be the first Phase III study to investigate whether a MEK inhibitor in combination with chemotherapy is superior to chemotherapy alone…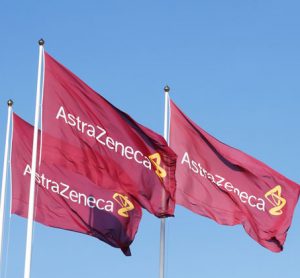 AstraZeneca today announced the first patient randomised in the Phase III clinical programme for selumetinib, an oral, potent, selective MEK inhibitor, being investigated as second-line therapy in patients with advanced or metastatic non-small-cell lung cancer (NSCLC) whose tumours are KRAS mutation-positive.
The SELumetinib Evaluation as Combination Therapy-1 (SELECT-1) study is a randomised, double-blind, placebo-controlled study that will evaluate the safety and efficacy of selumetinib plus docetaxel as a second line therapy in locally advanced or metastatic KRAS mutation-positive NSCLC. The study is designed to evaluate Progression Free Survival (PFS) and Overall Survival (OS). SELECT-1 will be the largest prospective study ever conducted in this patient population, a genetic sub-type of lung cancer associated with poor prognosis and limited treatment options.
The decision to progress selumetinib to Phase III studies in NSCLC followed the results from Study 16, a randomised Phase II study evaluating the combination of selumetinib with standard of care docetaxel against docetaxel alone in KRAS-mutation positive NSCLC. Study 16 demonstrated a high and durable response rate of 37.2% vs 0% (p<0.0001), translating into a statistically significant improvement in progression free survival (PFS) of 5.3 vs 2.1 months (HR 0.58, p<0.014).
AstraZeneca acquired exclusive worldwide rights to selumetinib from Array BioPharma (Nasdaq: ARRY) in 2003.
Antoine Yver, Vice President and Head of Oncology in AstraZeneca's Global Medicines Development unit said: "To our knowledge, SELECT-1 will be the first Phase III study to investigate whether a MEK inhibitor in combination with chemotherapy is superior to chemotherapy alone in KRAS mutation positive advanced or metastatic non-small cell lung cancer. This is an area of pressing clinical need, and our decision to progress selumetinib was based on Phase II results, which showed promising clinical activity in this group of patients."
Related organisations
Related people