OGT strengthens focus on cancer biomarkers with appointment of Dr Bob Holland as CMO
Dr Holland is an expert in biomarker-driven drug development…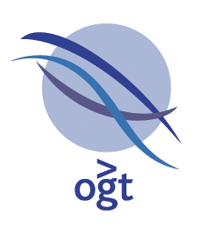 Oxford Gene Technology (OGT), a provider of innovative genetics research and biomarker solutions to advance molecular medicine, today announced the appointment of Dr Bob Holland as Chief Medical Officer.
Dr Holland (57), is an expert in biomarker-driven drug development. He has an impressive clinical track record with over 25 years' experience in the pharmaceutical industry, where he has contributed to the development of significant medicines in neuroscience and oncology. His long-standing interest in biomarkers led to the creation of an entirely new division at AstraZeneca – Personalised Healthcare & Biomarkers – which is dedicated to the application of molecular biology and imaging techniques to improve the discovery and development of new drugs. As VP and Head of this division, Dr Holland was instrumental in the generation of a pipeline in which 14 developmental drug programmes were matched with potential companion diagnostic tests.
Dr Holland will add considerably to OGT's expertise in cancer profiling and biomarker development. He will lead in clinical matters across the range of OGT's business, working with the R&D and commercial teams to design and implement clinical development programmes to expand OGT's next generation sequencing and microarray cancer profiling solutions and advanced biomarker programmes in prostate and colorectal cancer.
Commenting on his appointment, Dr Holland said, "The development and commercialisation of biomarkers to aid diagnosis and to personalise treatment, particularly in oncology, is something that I have had a continued and unwavering interest in for many years. OGT is at the forefront of this area of medicine and I look forward to joining the team to take the Company's innovative genomic solutions through to the clinic."
Dr Mike Evans, CEO, OGT said, "At OGT, we believe in finding the right people with the right expertise to spearhead our business. Bob is an expert in the clinical development of cancer biomarkers, which is a great fit with our strategic aims. His experience will help further OGT's position in these areas. We are pleased to have Bob on board to help guide our expansion of the range of clinical genomic products and services across the diagnostic pathway."
The appointment of Dr Holland is another key step in OGT's commitment to tackle cancer through the development of innovative profiling and diagnosis tools. In May, OGT launched a 58-gene solid tumour profiling next-generation sequencing service to advance vital research into personalised cancer care for breast, prostate, ovarian, lung and colorectal cancer. In March, the Company was granted a license by The Institute of Cancer Research to develop and commercialise a new panel of diagnostic and prognostic microRNA markers for prostate cancer, and in February it signed an agreement with the Cancer Cytogenomics Microarray Consortium (CCMC) to design a whole genome, cancer-specific microarray which was launched in August.