Tiësto teams up with Music Saves Lives® and Abbott to encourage young people to donate blood
With advances in medical treatments and an aging population, the demand for donated blood continues, as fewer people are becoming lifelong donors. 1In an effort to raise awareness about blood donation and encourage young adults to become repeat blood donors, Music Saves Lives® and Abbott are announcing a special opportunity to meet legendary DJ and producer Tiësto.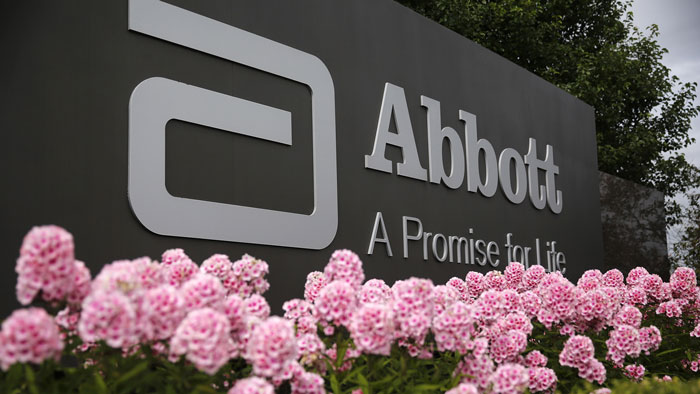 Music Saves Lives partners with musicians and entertainers like Tiësto to encourage young adults to participate in community blood drives and then thanks donors by giving them special access to music and entertainment. Winners from across the United States will be able to attend one of Tiësto's concerts on Nov. 22 or Nov. 23, 2013, at Echostage in Washington, DC. For additional details about how to enter the giveaway, please visit www.musicsaveslives.org.
"Blood is a vital resource that cannot be manufactured, and it's only available through the generosity of donors," said Tiësto. "I'm getting involved to help spread the message – so that my great fans will take notice and step up to donate blood to help those in need."
It is estimated that every two seconds someone in the United States needs blood.2 Often this means that hospitals and clinics face the challenge of providing enough blood to patients.1,2 Earlier this year, Abbott teamed up with the non-profit organization Music Saves Livesto encourage young adults to consider becoming life-long donors through the Very Important Donor (VID) Club program.
"Blood transfusion is a gift that helps save millions of lives every year," said Brian Blaser, executive vice president, Diagnostics Products, Abbott. "Abbott is proud to work with Tiësto and Music Saves Lives to raise awareness about blood donation and to help ensure that we have an ample blood supply."
To find an upcoming blood drive in your area, please visit one of the following websites: American Red Cross, America's Blood Centers, or AABB. To learn more about the importance of donating blood, please click here. To learn more about Tiësto and his award-winning work, please click here.
About the Very Important Donor Club
The Very Important Donor Club (#DonorsClub) encourages people to make a commitment to donating blood a specific number of times each year. By signing up, members learn more about how their donation will make a difference and how some of their favorite musicians and entertainers are supporting this effort. Very Important Donor Club members who commit to donate blood at least one time per year may earn special benefits at Music Saves Lives events.
About Music Saves Lives
Music Saves Lives is a 501(c) 3) organization with the mission to educate about important life-saving causes and to use all forms of music and entertainment to motivate and deliver this message. Music Saves Lives started its mission to educate youth about the importance of blood donation and the bone marrow registry, encouraging participation and commitment to action in a life-saving way. These simple commitments all connect back to strengthening the community. Visit www.musicsaveslives.org to learn more.
Related organisations
Related people