Leading hematology journal publishes pivotal ELOCTATE™ data that demonstrated efficacy and safety of investigational long-lasting therapy for hemophilia A
Phase 3 study showed potential for once- or twice-weekly prophylactic dosing regimens…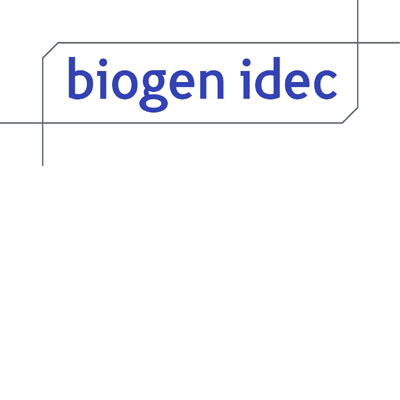 Today Biogen Idec (NASDAQ: BIIB) and Swedish Orphan Biovitrum AB (publ) (Sobi) (STO: SOBI) announced that the detailed phase 3 data for the companies' investigational long-lasting recombinant factor VIII Fc fusion protein candidate ELOCTATE™ were published online in Blood, the journal of the American Society of Hematology (ASH). Results from the A-LONG study showed that people with severe hemophilia A may achieve effective prevention or reduction of bleeding episodes with one or two prophylactic infusions a week.ELOCTATE uses a technology called Fc fusion to prolong the time the therapy circulates in the body, which may extend the time between prophylactic infusions. If approved, ELOCTATE may enable people with severe hemophilia A to receive fewer prophylactic infusions than the current standard of care. Existing therapies require prophylactic infusions two to three times per week or every other day, based on guidelines established by the Medical and Scientific Advisory Council of the National Hemophilia Foundation. The A-LONG study investigated ELOCTATE administered as individualized prophylactic therapy (every three to five days with individual pharmacokinetics [PK]-guided dosing adjustments) and as weekly prophylactic therapy. It also evaluated the efficacy and safety of ELOCTATE used to treat bleeding episodes and to control bleeding during surgery.
"There is an unmet medical need in the hemophilia community for longer intervals between prophylactic infusions while maintaining good control of bleeding episodes," said Johnny Mahlangu, M.D., director of the Haemophilia Comprehensive Care Centre, University of the Witwatersrand and National Health Laboratory Service, Johannesburg, South Africa. "A-LONG is the first clinical study to show that effective control over breakthrough bleeding may be achieved with once- or twice-weekly prophylactic infusions in people with severe hemophilia A."
Hemophilia A is characterized by the substantial reduction, or absence of functional levels of factor VIII, which impairs clotting and causes prolonged periods of internal bleeding. To replace the missing clotting factor, therapies can be infused on a regular schedule (prophylaxis), or after a bleeding episode occurs (episodic or on-demand). Studies show people with severe hemophilia who follow a prophylactic regimen experience fewer bleeding episodes and their associated risks.1,2,3,4,5
"Biogen Idec scientists have been researching long-lasting hemophilia therapies for more than a decade, with the commitment to use innovative science to develop therapies that we believe have the potential to transform the standard of care," said Glenn Pierce, M.D., Ph.D., senior vice president of Global Medical Affairs and chief medical officer of Biogen Idec's hemophilia therapeutic area. "This study demonstrated the value of Fc fusion technology in prolonging factor half-life to make less frequent prophylactic infusions possible for people with hemophilia A."
A-LONG Study Results
A-LONG was a global, open-label, multi-center phase 3 study that evaluated the efficacy, safety and pharmacokinetics (PK) (measurement of the presence of the drug in a patient's body over time) of ELOCTATE in 165 male patients with severe hemophilia A aged 12 years and older. The study involved 60 hemophilia treatment centers in 19 countries on six continents.
The A-LONG study evaluated weekly and individualized prophylaxis to reduce or prevent bleeding episodes, and episodic dosing to treat bleeding episodes. In the individualized arm, each study participant's PK parameters were used to guide adjustments to dosing interval (from three to five days), and dose (25 to 65 IU/kg) to target a trough, or minimum, factor VIII level of 1–3 IU/dL or higher as needed to maintain good control of breakthrough bleeding episodes. The dose in the weekly prophylaxis arm was 65 IU/kg.
The median annualized bleeding rates (ABR), or projected number of yearly bleeding episodes, was 1.6 in the individualized arm and 3.6 when ELOCTATE was administered once weekly. People in the episodic treatment arm had an ABR of 33.6. ELOCTATE controlled more than 87 percent of bleeding episodes with a single infusion, and physicians rated hemostatic response (the control and prevention of a bleeding episode) as excellent or good in all (n=9) major surgeries.
There were no drug-related serious adverse events, and no inhibitors (neutralizing antibodies) were detected. Adverse events were representative of events occurring in the general hemophilia population; the most common (incidence of ≥5 percent) occurring outside of the perioperative period, included nasopharyngitis (common cold), arthralgia (joint pain), headache and upper respiratory infection.
"This study in Blood marks the first peer-reviewed publication to report pivotal phase 3 results of a potential long-lasting therapy option for people with hemophilia A," said Birgitte Volck, M.D., Ph.D., senior vice president development and chief medical officer of Sobi. "There is great interest among the hemophilia community for options that have the potential to lessen the frequency of prophylactic infusions necessary to prevent or reduce bleeding episodes."
Results of A-LONG were included in marketing applications in several countries, including the United States, Canada and Australia.
About the Fc Fusion Technology Platform
ELOCTATE was developed using Fc fusion technology, which takes advantage of a naturally occurring pathway that delays the breakdown of IgG1 protein in the body by recycling it back into the bloodstream. This technology prolongs the time ELOCTATE circulates in the body. While Fc fusion is an established technology that has been used for more than 15 years, Biogen Idec is the only company to apply it in hemophilia.
About Hemophilia A
Hemophilia A is a rare, genetic disorder in which the ability of a person's blood to clot is impaired. Hemophilia A occurs in about one in 5,000 male births annually, and more rarely in females, affecting about 16,000 people in the U.S. It is caused by having substantially reduced or no factor VIII activity, which is needed for normal blood clotting. People with hemophilia A experience bleeding episodes that can cause pain, irreversible joint damage and life-threatening hemorrhages. Prophylactic infusions of factor VIII can restore the coagulation process, control bleeding, and prevent new bleeding episodes. The Medical and Scientific Advisory Council of the National Hemophilia Foundation recommends prophylaxis as the optimal therapy for people with severe hemophilia A.
About the Biogen Idec and Sobi Collaboration
Biogen Idec and Swedish Orphan Biovitrum (Sobi) are partners in the development and commercialization of ELOCTATE for hemophilia A and ALPROLIX for hemophilia B. Biogen Idec leads development, has manufacturing rights, and has commercialization rights in North America and all other regions excluding the Sobi territory. Sobi has the right to opt in to assume final development and commercialization in Europe (including Russia), the Middle East and Northern Africa.
Nilsson IM, Berntorp E, Löfqvist T, Pettersson H. Twenty-five years' experience of prophylactic treatment in severe haemophilia A and B. J Intern Med 1992;232:25-32.
Manco-Johnson MJ, Abshire TC, Shapiro AD, et al. Prophylaxis versus episodic treatment to prevent joint disease in boys with severe hemophilia. N Engl J Med 2007;357:535-44.
Aledort LM, Haschmeyer RH, Pettersson H. A longitudinal study of orthopaedic outcomes for severe factor-VIII-deficient haemophiliacs. The Orthopaedic Outcome Study Group. J Intern Med 1994;236:391-9.
Panicker J, Warrier I, Thomas R, Lusher JM. The overall effectiveness of prophylaxis in severe haemophilia. Haemophilia : the official journal of the World Federation of Hemophilia 2003;9:272-8.
Nilsson IM, Hedner U, Ahlberg A. Haemophilia prophylaxis in Sweden. Acta Paediatr Scand 1976;65:129-35.
Related organisations
Related people