Novartis to work with FDA on path forward for RLX030 for acute heart failure following Advisory Committee outcome
Advisory Committee members voted against RLX030 for the treatment of acute heart failure (AHF)…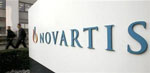 Novartis announced today that the US Food and Drug Administration (FDA) Cardiovascular and Renal Drugs Advisory Committee (CRDAC) voted against approval for RLX030 (serelaxin) for the treatment of acute heart failure (AHF).
Data presented at today's Advisory Committee meeting included phase II and III efficacy and safety data from the RLX030 clinical development program, including the pivotal phase III RELAX-AHF study. In this study RLX030 improved the symptoms of acute heart failure (AHF) through reducing the rate of worsening heart failure, a measure of symptom deterioration that requires intensification of therapy.
"Recognizing the urgent patient need, today we presented what we believe to be a persuasive picture of the evidence for RLX030 so far – compelling results from our Phase II and III trials with no significant safety concerns," said Tim Wright, Global Head of Development, Novartis Pharmaceuticals. "The discussion provided important information that we will address with the FDA as it completes its review. In the meantime we'll continue to drive our robust clinical trial program and build upon the already established body of evidence."
RLX030 is under review to improve the symptoms of AHF through reduction of the rate of worsening of heart failure. Its proposed administration is in addition to conventional therapies, as a 48-hour infusion in the hospital during an AHF episode. The recommendation of the Advisory Committee will be considered by the FDA in its review of the Biologics License Application (BLA) for RLX030, but the FDA is not bound to follow them. The FDA makes the final decision on approvals of new treatments.