Probiodrug launches its Initial Public Offering and listing on Euronext Amsterdam
Probiodrug AG announces the launch of its Initial Public Offering and listing on Euronext Amsterdam…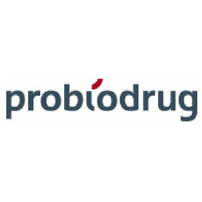 Probiodrug AG ("Probiodrug"), a biopharmaceutical company dedicated to the research and development of novel therapeutic solutions to treat people with Alzheimer's Disease, announces today the launch of its Initial Public Offering and listing on Euronext Amsterdam.
Summary of the offering:
An offering to purchase up to 1,475,409  new ordinary bearer shares with no par value, which may be increased by an increase option of up to 15% consisting of up to 221,311  additional ordinary bearer shares.
The indicative price range of the offering is €15.25 – €19.00 per share.
The offering comprises:
(i)      A public offering in the Netherlands;
(ii)    A private placement to qualified institutional buyers ("QIBs") in the United States (as defined in Rule 144A of the U.S. Securities Act; and,
(iii)   A private placement to qualified and/or institutional investors in certain member states of the European Union and in Switzerland in reliance on Regulation S of the U.S. Securities Act.
The Offering will run from 13 October 2014 until 23 October 2014 (3pm CET).
The Offer Price and the results of the Offering will be set out in a Pricing Statement that will be published in an ad-hoc announcement and on the website of Probiodrug, in the Dutch financial press and on the website of Euronext Amsterdam on or about 23 October 2014.
The listing of the shares is expected on or about 27 October 2014 on an "if-and-when-issued-or-delivered" basis.
Payment and settlement for the shares is expected to occur on or about 29 October 2014.
Dr. Konrad Glund, Chief Executive Officer of Probiodrug said:  "It is our mission to bring Probiodrug's innovative therapeutic approach to people with Alzheimer's Disease.  Our next important development step is to conduct a Phase 2a study with the lead product PQ912 in patients. We believe our approach presents a significant opportunity for Alzheimer's Disease patients, and will also generate significant value for our shareholders."
Related organisations
Related diseases & conditions