Two thirds of Britons would have genetic test to identify risk of disease if it were free on the NHS
Posted: 29 January 2015 |
Two thirds (66%) of the population would want to know whether they had a risk of developing a serious illness, such as cancer, if genetic testing were available for free on the NHS…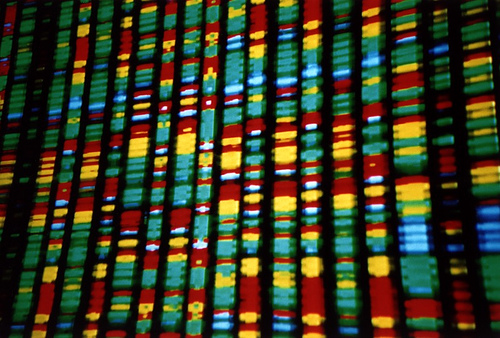 56% of women would consider a double mastectomy if they discovered they were at risk of developing breast cancer because of their genetic make-up1
Half (56%) of people would want a genetic test to identify risk of cancer1
For 40% of people the possibility of being left feeling anxious and depressed would put them off having a genetic test1
79% of GPs fear wider genetic testing would lead to unnecessary anxiety for patients2
Two thirds (66%) of the population would want to know whether they had a risk of developing a serious illness, such as cancer, if genetic testing were available for free on the NHS. Meanwhile, over half of women (56%) would consider a double mastectomy if they discovered they were at risk of developing breast cancer because of their genetic make-up, a new survey for the Astellas Innovation DebateTM has found.1
The survey also explored the factors that might make people reluctant to undergo genetic testing.   Fear of being left feeling anxious or depressed (40%) or finding out something unpleasant about a disease they might contract in the future (38%) would put many off having a full genetic test. Fear that test results may make it more difficult to get life insurance or a mortgage (30%), or of being discriminated against at work (26%) were also cited as deterring factors.1
Currently the NHS only offers genetic screening to people with a family history of cancer or genetic diseases.
More than 2,000 people were surveyed for the Astellas Innovation Debate, organised and funded by Astellas, which on Thursday 29th January brings together a panel of world-renowned experts to discuss the implications for our health of the revolutions in data and DNA.
In the Astellas Innovation Debate survey 56% percent of respondents said they would want to identify whether or not they had a higher than average risk of cancer if genetic testing were available for free. Half (50%) said they would want to identify an increased risk of heart disease, and the figure for Alzheimer's was the same. However, for other diseases the figure was lower, with four in ten (40%) people wanting to be genetically tested for risk of Parkinson's disease. For mental illness the figure was as low as 31%, and just one in ten of us would want genetic testing to identify our likelihood of losing our hair (9%) or how fast our skin will age (10%).1
GPs are similarly divided on genetic testing according to another survey for the Astellas Innovation Debate.2
A third (35%) of the 300 GPs surveyed would welcome the wider availability of genetic testing in the NHS – beyond patients with a history of rare genetic disorders or cancer – and 36% agreed that it might make people take better care of their health.2
However, the majority (79%) fear that wider genetic testing would lead to unnecessary anxiety for patients, who might worry they are more prone to certain illness and disease. Should the NHS make genetic testing more widely available, nearly three in five GPs (58%) would want to see proper support and counselling services in place to help patients who learn they are at greater risk of illness.2
Commenting on the survey findings, the doctor and broadcaster, Dr Kevin Fong, said:
"Genetic testing isn't a crystal ball, but it can give an insight into what makes our bodies tick. The better we understand the makeup of our DNA, the greater our chances of being able to make informed decisions that could reduce our risk of disease or its consequences. In a few specific conditions, a genetic test can help people make a choice that might be life saving – the publicity around Angelina Jolie's decision to have a mastectomy has done a lot to make people think about the link between genes and disease. With genetics moving into the mainstream of healthcare, people are increasingly going to be confronted with difficult personal decisions they need to make about their health."
Other key findings from the survey:
Over half of women (56%) would consider a double mastectomy if they discovered they were at risk of developing breast cancer because of their genetic make-up. Five percent of women said they would consider this major surgical intervention even if their risk of developing the disease was lower than 10%. Just 12% women said they would not have a double mastectomy if a genetic test showed they were at risk.1
59% of men would consider having their prostate removed if their genetic make-up showed a risk of developing prostate cancer. One in ten (10%) said they would not consider having their prostate removed if results from a genetic test showed they had a chance of developing prostate cancer. 1
The most influential factors that would motivate people to have a full genetic test were the possibility that the results could allow them to make lifestyle changes to reduce their risk of disease (51%) or that they could seek medical advice (49%). For some (12%), the possibility of good test results leading to a better rate for life insurance or a mortgage would also motivate them to have genetic testing. 1
WATCH THE DEBATE LIVE TONIGHT from 18:30 GMT, Thursday 29th January 2015.
References
YouGov survey of 2,000 British Public. Fieldwork was undertaken on 22 December 2014
Research Now survey of 300 GPs. Fieldwork was undertaken between 22 December 2014 and 5 January 2015