Aerie Pharmaceuticals completes enrollment in second Phase 3 registration trial of Rhopressa
Aerie Pharmaceuticals has announced the completion of enrollment in the Company's second Phase 3 registration trial ("Rocket 2") of Rhopressa…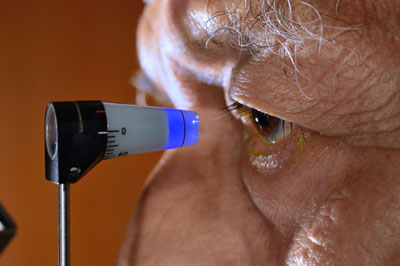 Aerie Pharmaceuticals, a clinical-stage pharmaceutical company focused on the discovery, development and commercialization of first-in-class therapies for the treatment of patients with glaucoma and other diseases of the eye, has announced the completion of enrollment in the Company's second Phase 3 registration trial ("Rocket 2") of Rhopressa™.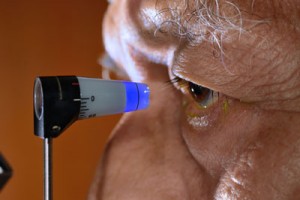 Rhopressa is a novel once-daily, triple-action eye drop being tested for its ability to lower intraocular pressure (IOP) in patients with glaucoma or ocular hypertension. Rocket 2 will measure efficacy over three months, as well as safety over one year. The primary efficacy endpoint of the trial is to demonstrate non-inferiority of IOP lowering for Rhopressa compared to timolol. Timolol is the most widely used comparator in registration trials for glaucoma.
The Company's Phase 3 program also includes "Rocket 1," a 90-day efficacy registration trial for which data are expected mid-second quarter 2015, and "Rocket 3," a one-year, safety-only registration trial in Canada. Pending successful results from the Phase 3 registration studies, the Company expects to submit a New Drug Application filing by mid-2016.
Rhopressa Rocket 1 efficacy results are expected second quarter of 2015
"Our Rhopressa Phase 3 program maintains its strong momentum, with the Rocket 2 trial proceeding with full enrollment and on track for efficacy results in third quarter of 2015. The Rocket 1 efficacy results are still expected mid-second quarter of this year," said Vicente Anido, Jr., Ph.D., Chief Executive Officer and Chairman at Aerie. "We continue to see high levels of interest in Rhopressa from the ophthalmology community, and we look forward to the continued successful progress of our registration program."
Pending the advancement of the Rhopressa Phase 3 program and regulatory approvals, Aerie intends to commercialise Rhopressa in North American markets and possibly Europe with its own sales force and will seek commercialisation partners in other key territories, including Japan, emerging markets and possibly Europe. Aerie fully owns its product candidates, has no licenses, and has patent protection for both use and composition of matter through 2030.
For more information about Aeria Pharmaceuticals, please visit www.aeriepharma.com.
Related topics
Related diseases & conditions