Pfizer and Lilly preparing to resume Phase 3 chronic pain programme for Tanezumab
Pfizer Inc. and Eli Lilly and Company have announced that they are preparing to resume the Phase 3 clinical programme for tanezumab…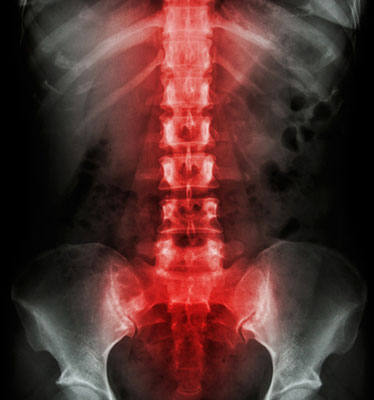 As a result, Pfizer expects to receive a $200 million upfront payment from Lilly in accordance with their collaboration agreement. This announcement follows a decision by the U.S. Food and Drug Administration (FDA) to lift the partial clinical hold on the tanezumab development programme after a review of a robust body of nonclinical data characterizing the sympathetic nervous system response to tanezumab. The data were submitted to the FDA in February 2015.
In the prior clinical studies of more than 11,000 patients, tanezumab demonstrated clinically meaningful efficacy vs. placebo and other select commonly used pain medicines. A partial clinical hold has been in place for tanezumab and all other anti-nerve growth factor antibodies since December 2012 due to adverse changes in the sympathetic nervous system of mature animals. Studies in terminal cancer pain were allowed to proceed.
Tanezumab has potential to offer non-narcotic relief of chronic pain
"We are pleased with the FDA's decision as chronic pain remains an area of significant unmet medical need and we believe tanezumab has potential to offer a new, non-narcotic option," said Steve Romano, MD, senior vice president and head of Global Medicines Development at Pfizer's Global Innovative Pharmaceuticals Business.
"We're pleased to work with Pfizer to resume the Phase 3 programme, and we're confident that tanezumab, if approved, can be an innovative treatment with the potential to help millions suffering from painful conditions," said David Ricks, Lilly senior vice president and president, Lilly Bio-Medicines.
Tanezumab is a humanized monoclonal antibody that selectively targets nerve growth factor (NGF), a regulator of pain processing and sensitivity. NGF levels increase as a result of injury or inflammation and in chronic pain states. Tanezumab selectively binds to NGF, thereby inhibiting this protein from activating pain-signaling neurons.
It is estimated that nearly one in five adults suffer from chronic pain.
To learn more about Pfizer, please visit www.pfizer.com.
To learn more about Lilly, please visit www.lilly.com.
Related topics
Related organisations
Related drugs