Innate Pharma and Astrazeneca announce co-development and commercialisation collaboration for IPH2201
Innate Pharma has signed a co-development and commercialisation agreement with AstraZeneca to accelerate and broaden the development of IPH2201…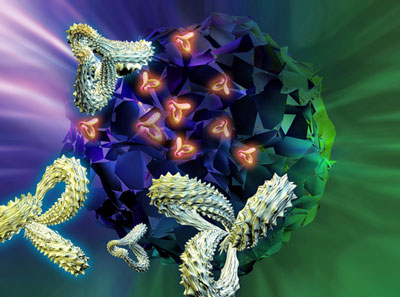 Innate Pharma has signed a co-development and commercialisation agreement with AstraZeneca, along with MedImmune, its global biologics research and development arm, to accelerate and broaden the development of Innate Pharma's proprietary anti-NKG2A antibody, IPH2201, including in combination with MEDI4736, an anti-PD-L1 immune checkpoint inhibitor.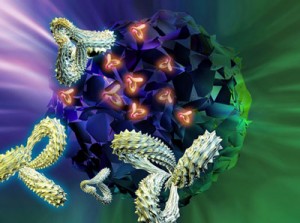 Currently in Phase II development, IPH2201 is a potential first-in-class humanised IgG4 antibody. NKG2A is a checkpoint receptor that inhibits the anti-cancer functions of Natural Killer (NK) and cytotoxic T-cells.
The financial terms of the signed agreement include cash payments of up to $1.275 billion to Innate Pharma as well as double digit royalties on sales. The initial payment is $250 million, which includes a consideration for the exclusive global rights to AstraZeneca to co-develop and commercialise IPH2201 in combination with MEDI4736 and access to IPH2201 in monotherapy and other combinations in certain areas. AstraZeneca will pay to Innate a further $100 million prior to initiation of Phase III development, as well as additional regulatory and sales-related milestones of up to $925 million. AstraZeneca will book all sales and will pay Innate double-digit royalties on net sales. The arrangement includes the right for Innate to co-promote in Europe for a 50% profit share in the territory.
Development plan includes Phase II combination clinical trials of IPH2201 with MEDI4736 in solid tumours
The initial development plan includes: Phase II combination clinical trials with MEDI4736 in solid tumours; multiple Phase II trials planned by Innate to study IPH2201 both as monotherapy and in combination with currently approved treatments across a range of cancers; and the development of associated biomarkers.
The combination of IPH2201 with MEDI4736 adds to the broad programme of immuno-oncology combination trials that AstraZeneca and MedImmune have planned and underway. The studies aim to address multiple immune pathways, harnessing AstraZeneca's own extensive pipeline and working in partnership to explore the significant potential of immunotherapies in transforming the way cancer patients are treated.
Hervé Brailly, CEO and co-founder of Innate Pharma, said: "This agreement allows Innate Pharma to broaden and accelerate the development of IPH2201 while preserving our innovative development plan. It provides Innate Pharma with the capabilities and resources to transform the company towards late stage development and potential commercial stage with co-promotion rights."
Pascal Soriot, Chief Executive Officer of AstraZeneca, said: "We are pleased to collaborate with Innate Pharma to bring this prospective first-in-class treatment to cancer patients, further strengthening our broad immuno-oncology pipeline. We believe that combination therapy in immuno-oncology has the potential to be one of the most effective ways of treating cancer and that by targeting both innate and acquired immunity we have the opportunity to deliver important clinical benefit to patients across a range of cancers."