Handheld device identifies pressure ulcers early and saves hospitals £50,000 per month
A handheld device that identifies pressure ulcers in the earliest stage of their development has saved two UK NHS hospitals £50,000 per month during trials…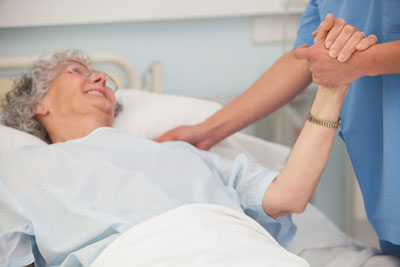 A handheld device that identifies pressure ulcers in the earliest stage of their development has saved two UK NHS hospitals more than £50,000 per month during trials.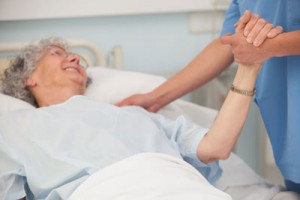 On wards using the SEM Scanner, developed by Bruin Biometrics (BBI), no patients developed hospital-acquired pressure ulcers – commonly known as bed sores – during the four month trial period.
Pressure ulcers have always been difficult to objectively diagnose in their early stages, leading to wasteful misdiagnoses, ongoing treatment and secondary infections. Creating a clinical solution that identifies the condition before it becomes further reason for extensive hospital-based treatment could reduce unnecessary suffering and save the health service billions of pounds.
Pressure ulcers cost the NHS up to £2.1 billion a year in treatments and extended hospital stays
The chronic condition, which often afflicts immobile and elderly patients, costs the NHS up to £2.1 billion a year in treatments and extended hospital stays. Clinical staff currently diagnose based on changes in skin colour – a method that only creates a positive diagnosis 51% of the time.
"The problem with existing techniques is that they're subjective: you could ask ten nurses to make a diagnosis, and get vastly different results: it relies on intuition and ability to accurately interpret skin redness as much as anything else," said Kay Smith, Clinical Specialist at Bruin Biometrics and a former Tissue Viability Nurse. "This scanner takes repeatable, measurable readings, and shows exactly which patients need treatment, but also that staff have done their jobs to the best of their ability, and that what they are doing in their practice is working.
"Building a set of measurements from admission onwards proves staff are doing their jobs, and gives them something to measure against."
If identified early, pressure ulcers can be treated for around £1,500 per case
Pressure ulcers can be treated at an early stage for around £1,500 per case – but if allowed to develop to later stages can see costs rise to £35,000 per ulcer and significant extensions to patients' length of hospital stays. Because of the way that pressure ulcers are currently diagnosed, further costs are incurred treating false diagnoses.
"Litigation is a huge concern, not just for Trusts but for Nurses and healthcare assistants, who often end up in the line of fire," said Smith. "Scanning proves they are doing their jobs to the best of their abilities, and creates concrete proof that a condition exists or not."
"Conditions such as pressure ulcers, if left undetected for too long, become both painful and debilitating for victims and extremely costly and time-consuming for hospitals to treat," said Martin Burns, CEO Bruin Biometrics.  "The UK Government has recognised that medical errors such as pressure ulcers are contributing to £2.1 billion's worth of annual waste. Combining technological innovation with expert clinical judgement promises to cut this waste cost significantly."
"As nurses, we are constantly looking for ways to improve outcomes for our patients," said Lindsay Bullough RGN, Tissue Viability Nurse at Wrightington, Wigan and Leigh NHS Foundation Trust. "The high level of accuracy offered by the SEM Scanner when detecting pressure ulcers means fewer people in our care will suffer from this painful condition and will be able to get home to their families faster."
Bruin Biometrics' scanner has been deployed at the Trust since December 2014, used by both nurses and healthcare assistants. With six devices in use across four wards, not a single patient has developed an avoidable pressure ulcer during their hospital stay.
The success of the trials at Wrightington, Wigan and Leigh Foundation Trust has resulted in the trial being extended to a surgical ward. Since February, the scanner has also been trialled at Doncaster and Bassetlaw Hospitals Foundation Trust. The device is available for trial by NHS staff.