CHMP adopts positive opinion of Simponi for the treatment of non-radiographic axial spondyloarthritis
CHMP has adopted a positive opinion of Simponi for the treatment of adults with severe active non-radiographic axial spondyloarthritis…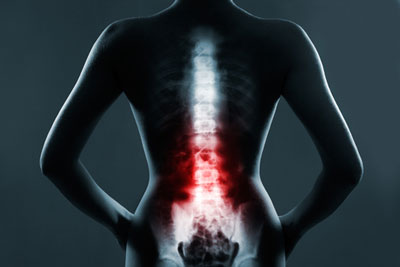 The Committee for Medicinal Products for Human Use (CHMP) of the European Medicines Agency (EMA) has adopted a positive opinion recommending approval for the use of Janssen's Simponi® (golimumab) for the treatment of adults with severe active non-radiographic axial spondyloarthritis (nr-AxSpA) with objective signs of inflammation as indicated by elevated C-reactive protein (CRP) and/or magnetic resonance imaging (MRI) evidence, who have had an inadequate response to or are intolerant to nonsteroidal anti-inflammatory drugs (NSAIDs).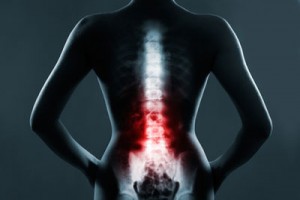 Based on the CHMP's positive opinion, a final decision from the European Commission (EC) is expected during the third quarter of 2015. If approved, Simponi will become available for the treatment of patients with severe active nr-AxSpA, a form of spondyloarthritis—chronic inflammatory diseases affecting the spine—in which the predominant symptom is back pain and stiffness. It is estimated that 0.3 to 2.5% of the European population are affected by some type of spondyloarthritis.
EC expected to give a final decision on Simponi in nr-AxSpA in Q3
"Today's CHMP positive opinion marks a milestone as we look to make Simponi available to patients living with severe active non-radiographic axial spondyloarthritis," said Newman Yeilding, M.D., Vice President, Head of Immunology Development, Janssen Research & Development, LLC. "We are committed to advancing innovative therapeutics for patients with rheumatic diseases, and we look forward to the European Commission's decision later this year."
The CHMP adopted the opinion based on a review of data from the Phase 3 GO-AHEAD trial, a MSD-sponsored programme conducted in collaboration with Janssen, which evaluated the efficacy and safety of Simponi compared with placebo in adults with severe active nr-AxSpA. Patients had been diagnosed no more than five years prior with chronic back pain of at least three months' duration and were inadequately controlled with 30 days of optimal daily doses of at least one NSAID or were intolerant to such therapy.
The study had two parts. In part one of the study, patients were randomised equally to receive Simponi 50 mg or placebo at weeks 0, 4, 8 and 12. Beginning at week 16 – part two of the study -all patients began receiving open-label Simponi 50 mg every four weeks. Part two was 44 weeks in duration, with 36 weeks of treatment and an eight-week safety follow-up period. The primary endpoint of the study was an Assessment in Ankylosing Spondylitis (ASAS) 20 response at week 16.
Related organisations
Related drugs
Related diseases & conditions