Phase III trial demonstrates superior progression-free survival of Opdivo+Yervoy regimen in patients with advanced melanoma
BMS has announced positive results of a Phase III trial evaluating the Opdivo+Yervoy regimen in patients with previously untreated advanced melanoma…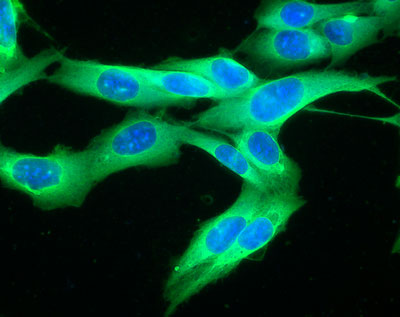 Bristol-Myers Squibb Company (BMS) has announced positive results of a Phase III trial evaluating the Opdivo (nivolumab) + Yervoy (ipilimumab) regimen or Opdivomonotherapy vs. Yervoy monotherapy in patients with previously untreated advanced melanoma.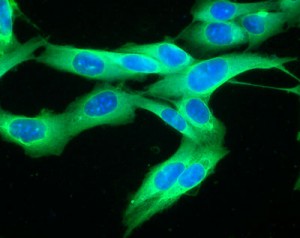 Both the Opdivo+Yervoy regimen and Opdivo monotherapy demonstrated superiority to Yervoy , the current standard of care, for the co-primary endpoint of progression-free survival (PFS). Median PFS was 11.5 months for the Opdivo+Yervoy regimen and 6.9 months for Opdivomonotherapy, vs. 2.9 months for Yervoy monotherapy. The Opdivo+Yervoy regimen demonstrated a 58% reduction in the risk of disease progression vs. Yervoy , while Opdivo monotherapy demonstrated a 43% risk reduction versus Yervoy monotherapy. The hazard ratio for the exploratory endpoint comparing Opdivo+Yervoy PFS and Opdivo PFS was 0.74.
The safety profile was consistent with previously-reported studies evaluating the Opdivo+Yervoy regimen, and most treatment-related adverse events were resolved using established algorithms. The treatment-related adverse event rate was 95.5% for the Opdivo+Yervoy regimen compared to 82.1% for Opdivo monotherapy and 86.2% for Yervoy monotherapy. Most select treatment-related adverse events were resolved using established management guidelines. The trial is ongoing and patients continue to be followed for overall survival (OS), a co-primary endpoint.
Opdivo+Yervoy regimen significantly improved progression-free survival
"A significant milestone in cancer research, Checkmate -067 is the first Phase III trial to demonstrate improved outcomes for a PD-1 immune checkpoint inhibitor administered as monotherapy and in combination with another Immuno-Oncology agent vs. the standard of care for treatment of first-line patients with advanced melanoma," said Jedd D. Wolchok, MD, PhD, Chief of the Melanoma and Immunotherapeutics Service at Memorial Sloan Kettering Cancer Centre. "The trial also provided critical insight into the relationship between PD-L1 expression and treatment with these agents with respect to progression-free survival. The Opdivo+Yervoy regimen significantly improved progression-free survival for patients whose tumours are low- or non-expressers of PD-L1, as compared to Opdivo or Yervoy monotherapy. This finding offers a clearer path for clinicians considering the most appropriate Immuno-Oncology treatment approach for a patient."
Based on sub-analyses, the CheckMate -067 trial also allows for better understanding of the efficacy of the Opdivo+Yervoy regimen based on PD-L1 expression in patient tumours. In the trial, the Opdivo+Yervoy regimen demonstrated numerically longer PFS and a higher objective response rate (ORR) than Opdivo monotherapy in the overall population. Based on tumour PD-L1 expression, the greatest benefit of the regimen in PFS and ORR was seen in PD-L1 low- and non-expressing tumors.
"As individual agents, Opdivo and Yervoy each have transformed the treatment of advanced melanoma and helped to redefine survival expectations for patients with advanced melanoma," said Michael Giordano, senior vice president, Head of Development, Oncology, BMS. "Our development strategy has aimed to characterise the potential of Opdivo and Yervoy as part of a regimen to improve outcomes in patients with this disease. The findings of Checkmate -067 validate our strategy to combine Immuno-Oncology agents as the best approach to offer patients the potential for long-term survival."
The trial results are published in the New England Journal of Medicine.
Related organisations
Related diseases & conditions