Trabectedin shown to improve disease control in patients with advanced soft tissue sarcoma
Janssen Research & Development has announced data from a Phase 3 study of trabectedin (YONDELIS) in patients with two common types of soft tissue sarcoma…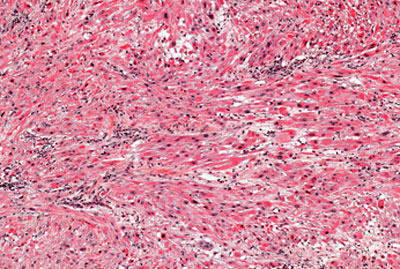 Janssen Research & Development has announced data from the Phase 3 SAR3007 study of trabectedin (YONDELIS®) in patients with two common types of soft tissue sarcoma.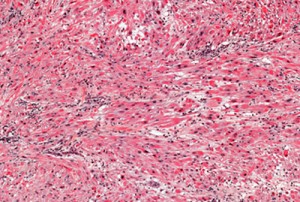 The study data demonstrated a significant improvement in progression-free survival (PFS) with trabectedin compared to dacarbazine in patients with advanced liposarcoma (LPS) or leiomyosarcoma (LMS) previously treated with an anthracycline and at least one additional chemotherapy regimen.
Soft tissue sarcoma is a type of cancer originating in the soft tissues that connect, support and surround other body structures such as muscle, fat, blood vessels, nerves, tendons and the lining of joints. LPS and LMS are among the most common types of soft tissue sarcoma in adults, representing approximately 40-50% of all soft tissue sarcoma cases.
"Advanced soft tissue sarcomas represent a complex set of rare diseases which when advanced are life threatening. Our patients need new treatment options that are effective and reasonably well tolerated as the treatment landscape has been relatively stagnant for decades," said George Demetri, M.D., Director Centre for Sarcoma and Bone Oncology at the Dana-Farber Cancer Institute and Professor at Harvard Medical School. "In soft tissue sarcomas, disease stabilisation is an important metric for evaluating treatment success in patients with advanced disease. The safety data from this trial were consistent with the well-defined adverse events observed in previous clinical trials of trabectedin and in clinical use outside the United States where trabectedin has been approved to treat these aggressive diseases."
Trabectedin is approved in 77 countries in North America, Europe, South America and Asia under the trade name YONDELIS for the treatment of advanced soft tissue sarcoma as a single agent. Janssen submitted a New Drug Application for YONDELIS to the FDA in 2014 and was granted Priority Review in February of this year.
Craig Tendler, M.D., Vice President Late Development and Global Medical Affairs Oncology, Janssen, commented, "This latest research underlines our long-standing commitment to patients with advanced soft tissue sarcoma. To date more than 50,000 patients worldwide have been treated with YONDELIS including approximately 3,000 patients in our Expanded Access Programme in the United States."
SAR3007 study of trabectedin is ongoing to determine the final overall survival results
In the Phase 3 study in patients with advanced LPS or LMS, trabectedin significantly reduced the risk of disease progression or death by 45% compared with those who received dacarbazine. The improved PFS benefit with trabectedin treatment was consistently observed across all clinically relevant subgroups and was further supported by an increased objective response rate (ORR), a longer duration of response (DOR), and a higher clinical benefit response rate as compared to dacarbazine. At the interim analysis for overall survival (OS) the trial had not met the primary endpoint of OS. The study is ongoing to determine the final OS results which will be presented at a future meeting.
These data were presented at the American Society of Clinical Oncology (ASCO) Annual Meeting.
Related diseases & conditions