Results from Phase 2b study of CETP inhibitor TA-8995 published
Dezima Pharma has announced the publication of the phase 2b TULIP study results with its CETP inhibitor, TA-8995, in patients with mild dyslipidaemia…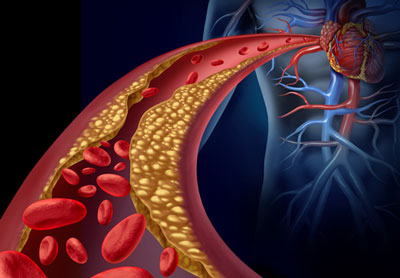 Dezima Pharma has announced the publication of the phase 2b TULIP study results with its Cholesteryl Ester Transfer Protein (CETP) inhibitor, TA-8995.
The TULIP ("TA-8995: its Use in patients with mild dysLIPidaemia") study was conducted in specialised cardiovascular centres across Denmark and the Netherlands. A total of 364 individuals with dyslipidaemia were randomised into nine cohorts: placebo, TA-8995 as monotherapy at different doses, or in combination with different statins. The study investigated the effects of TA-8995 on a wide range of established cardiovascular disease (CVD) biomarkers over a three month dosing period. 
5 mg of TA-8995 reduced LDL-C by 45%
The results showed potent effects on the primary endpoint, which was a composite of change from baseline in LDL-C and HDL-C. 5 mg of TA-8995 reduced LDL-C by 45% and increased HDL-C by 161%. 10 mg of TA-8995 in combination with statin therapy reduced LDL-C by an additional 48%. With this combination therapy nearly all patients achieved the most stringent LDL-C target of <1.8 mmol/L. In addition, TA-8995 boosted cholesterol efflux significantly. Finally, TA-8995 was safe and well tolerated without any drug accumulation as has been reported with other CETP inhibitors. 
Philip Barter, Professor at the University of New South Wales, Sydney and member of the scientific advisory board of Dezima, explained: "Cholesterol efflux represents the capacity of plasma to remove toxic cholesterol from the plaque in the coronary arteries. It has recently been established that cholesterol efflux is a strong and inverse, independent risk factor for cardiovascular events. At the 5 mg dose, TA-8995 increases this capacity by over 40%, when compared to placebo. This is an unparalleled finding for any oral medication to date. Adding to the potent LDL-C reduction, this is expected to have a large, additional effect on the relative risk reduction for cardiovascular events in the phase 3 program of TA-8995."
Dezima plans to start a Phase 3 trial of TA-8995 in early 2016
"This study clearly shows that TA-8995 is a best-in-class CETP inhibitor with an unrivalled combined efficacy and safety profile," added Dezima's CEO Rob de Ree. "Besides its strong differentiation within the CETP inhibitor class, we believe TA-8995 to be well positioned vis-à-vis PCSK9 antibodies in treating dyslipidemia from a perspective of efficacy, price and delivery.
"Besides requiring frequent injections, PCSK9 antibodies will likely be expensive and have not shown any beneficial effect on cholesterol efflux."
The Company anticipates starting a Phase 3 cardiovascular outcomes trial in the first half of 2016. 
The study is published in an article entitled "Cholesterol ester transfer protein inhibition by TA-8995 in patients with mild dyslipidaemia (TULIP): a randomised, double-blind, placebo-controlled phase 2 trial" in The Lancet.
Related organisations
Related diseases & conditions