EC approves Helsinn's Akynzeo for prevention of chemotherapy-induced nausea and vomiting
The EC has approved Akynzeo for use in the European Union for the prevention of acute and delayed chemotherapy-induced nausea and vomiting…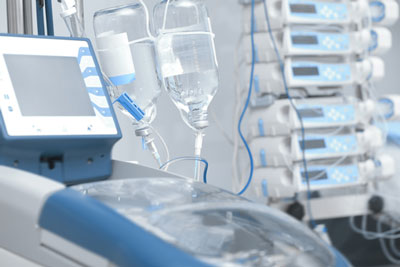 The European Commission (EC) has approved Helsinn's Akynzeo® (netupitant-palonosetron) for the prevention of acute and delayed nausea and vomiting associated with highly emetogenic cisplatin‑based cancer chemotherapy and moderately emetogenic cancer chemotherapy in the European Union.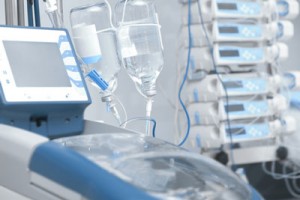 The decision followed the Positive Opinion adopted by the Committee for Medicinal Products for Human Use (CHMP) and is applicable to all 28 European Union member countries, as well as Iceland, Liechtenstein and Norway.
Akynzeo is a new oral fixed dose combination of a highly-selective NK1 receptor antagonist, and palonosetron, a 5-HT3receptor antagonist, for the prevention of chemotherapy-induced nausea and vomiting (CINV).
CINV is one of the most common side effects of chemotherapy. Its management has been refined over the past several decades, but despite the existence of effective treatments and clear antiemetic guidelines, many patients still suffer from CINV, particularly during the delayed phase after chemotherapy. Studies show that patients often receive antiemetic drug regimens that are inconsistent with CINV treatment guidelines, which call for multiple-pathway targeted antiemetic prophylaxis.
Akynzeo provides a combination of two antiemetics in a single oral capsule
Akynzeo provides a combination of two antiemetics in a single oral capsule. A scheme of an NK1 receptor antagonist, a 5-HT3 receptor antagonist and dexamethasone meets the guidelines' recommendation for optimal antiemetic therapy following highly emetogenic and anthracycline cyclophosphamide based chemotherapy.
Riccardo Braglia, Helsinn Group Chief Executive Officer, commented: "Helsinn is proud to announce the EU approval of Akynzeo by the EC, which will allow us to provide patients living with cancer across Europe with an improved option for CINV protection. Akynzeo will play a significant role in preventing nausea and vomiting in both the acute and delayed phases following chemotherapy treatment, which could lead to more treatment options for the patient."